California Schools to Provide Breastfeeding Areas
California Bill Would Give Teen Moms a Guaranteed Place to Nurse and Pump at School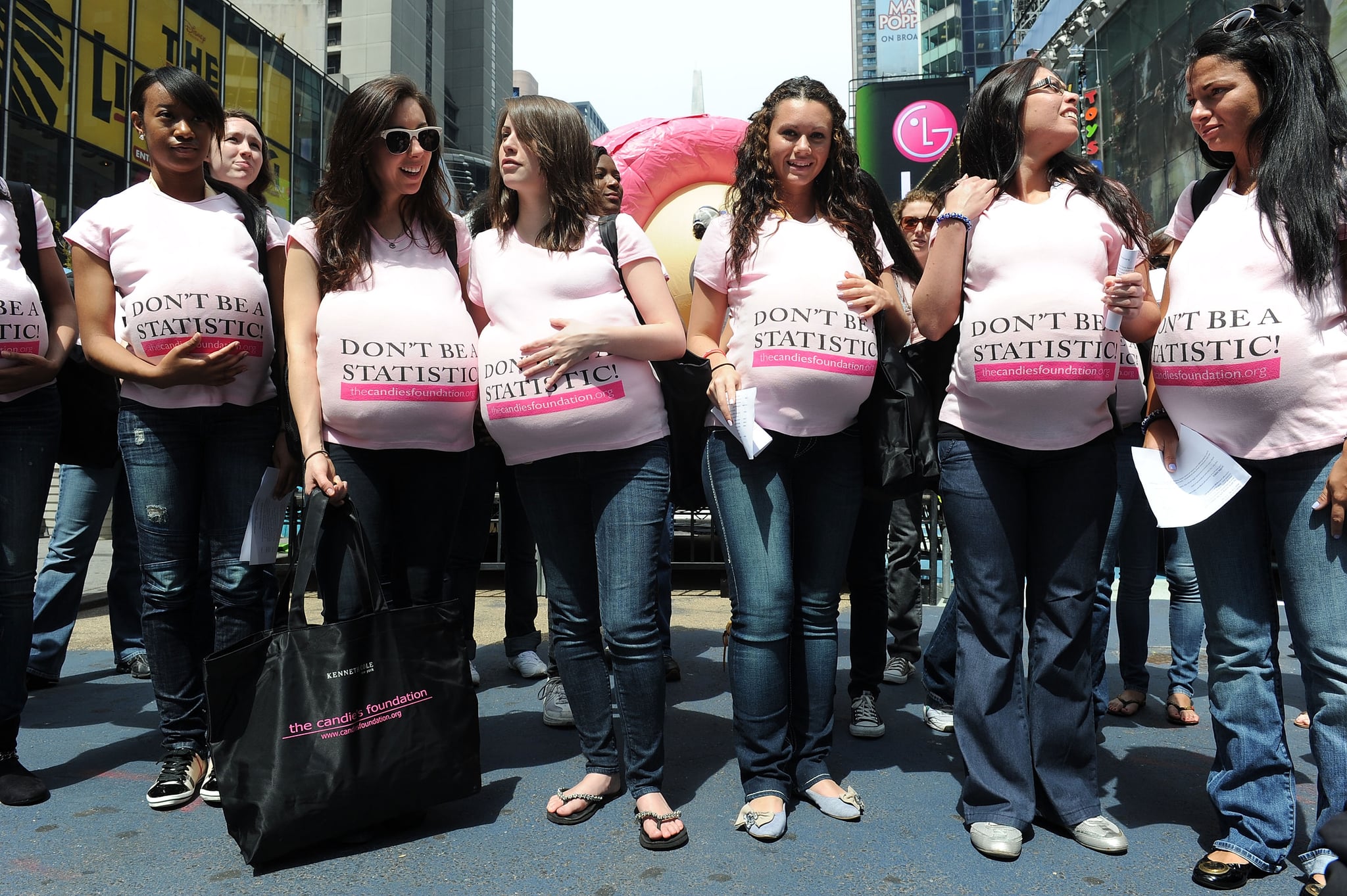 California teen moms may soon have a huge breastfeeding obstacle knocked out of their way thanks to a bill that is currently awaiting the governor's signature. Assemblywoman Cristina Garcia, who is not a mom, introduced AB302 — Lactation Accommodation For Students to require public schools to provide time and space for student moms to nurse and pump in private during the school day. The bill — which does not require new spaces to be built but calls on schools to designate areas like nurses' offices and conference rooms as private breastfeeding areas — is designed to encourage breastfeeding among young moms.
"They have to give up pumping. Or some of them try to pump and they're trying to do it in the five minute breaks and it's not enough time," Garcia told Capitol Public Radio. "And if they are able to pump, they have to do it in the bathroom. That's your child's food. Is that really where you want to be?"
The bill specifically calls for:
Access to a private and secure room, other than a restroom, to express breast milk or breastfeed an infant child.
Permission to bring onto a school campus a breast pump and any other equipment used to express breast milk.
Access to a power source for a breast pump or any other equipment used to express breast milk.
Access to a place to store expressed breast milk safely.
AB302 has already passed the California state legislature and is awaiting signature by Governor Jerry Brown.