Cancer Survivor Runs Half-Marathon in Cinderella Dress
The Reason This Teen Ran a Half-Marathon Dressed as Cinderella Will Move You to Tears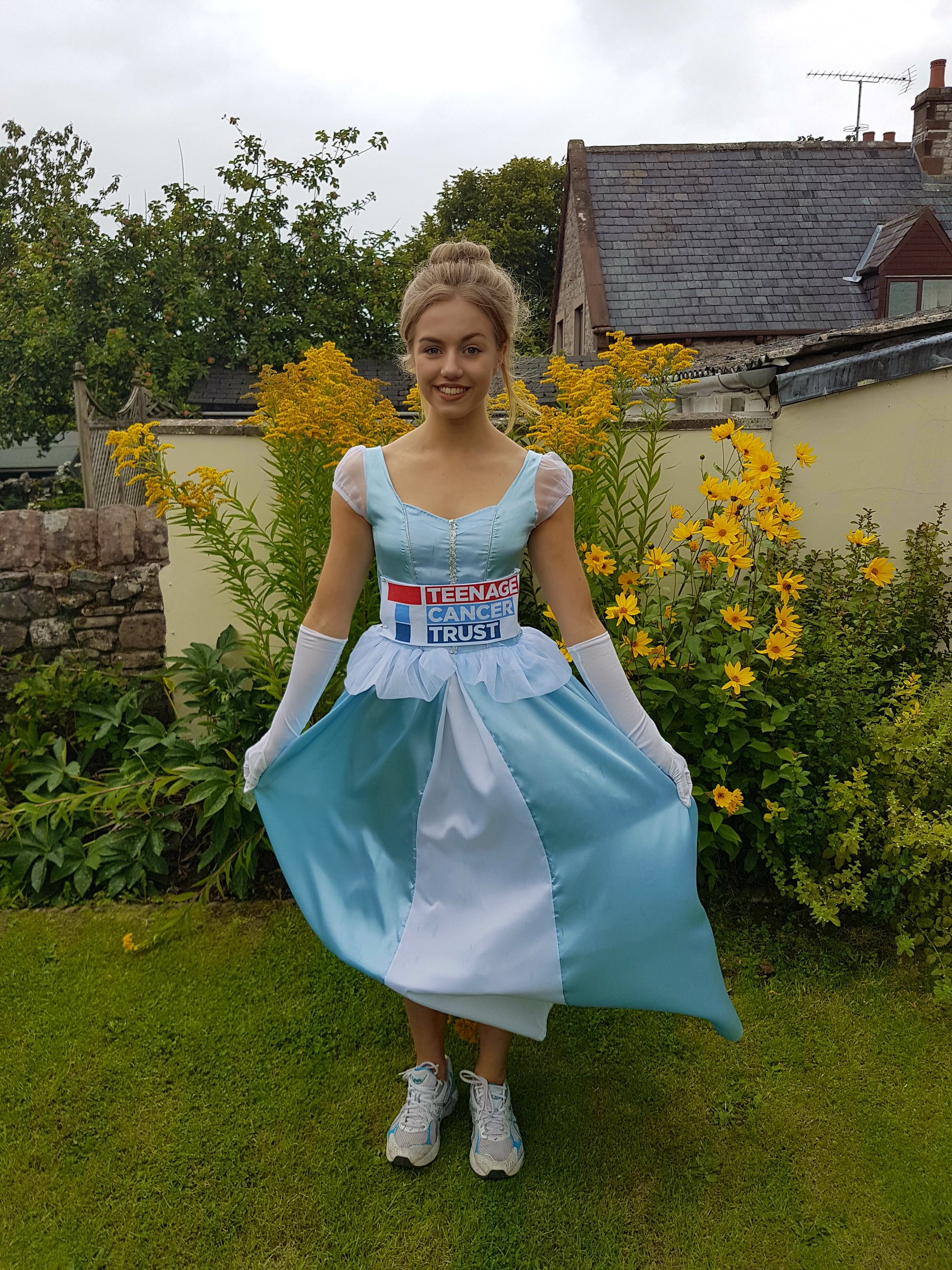 Image Source: Louise Miles
On Sept. 11, UK native Katy Miles suited up in a light-blue Cinderella dress to partake in a running event — but it wasn't the Disney Princess Half Marathon. There was a deeper meaning behind her outfit choice, and it may move you to tears.
At just 4 years old, Katy was given quite the shocking diagnosis: she had a certain type of kidney cancer called a Wilm's tumor. Katy's mom, Louise, recalled what was going through her mind upon hearing the earth-shattering news. "The world felt like it stopped when I sat in front of the Consultant and heard the words: 'Your daughter has cancer,'" she said.
For 10 months, young Katy was in and out of hospitals undergoing chemotherapy to fight back against the cancer. But there was a bright spot amid her treatment: "When I was having my chemotherapy at 4 years old, I always dressed as my favorite Disney princess Cinderella, to help keep me smiling," Katy recalled. How cute is that?!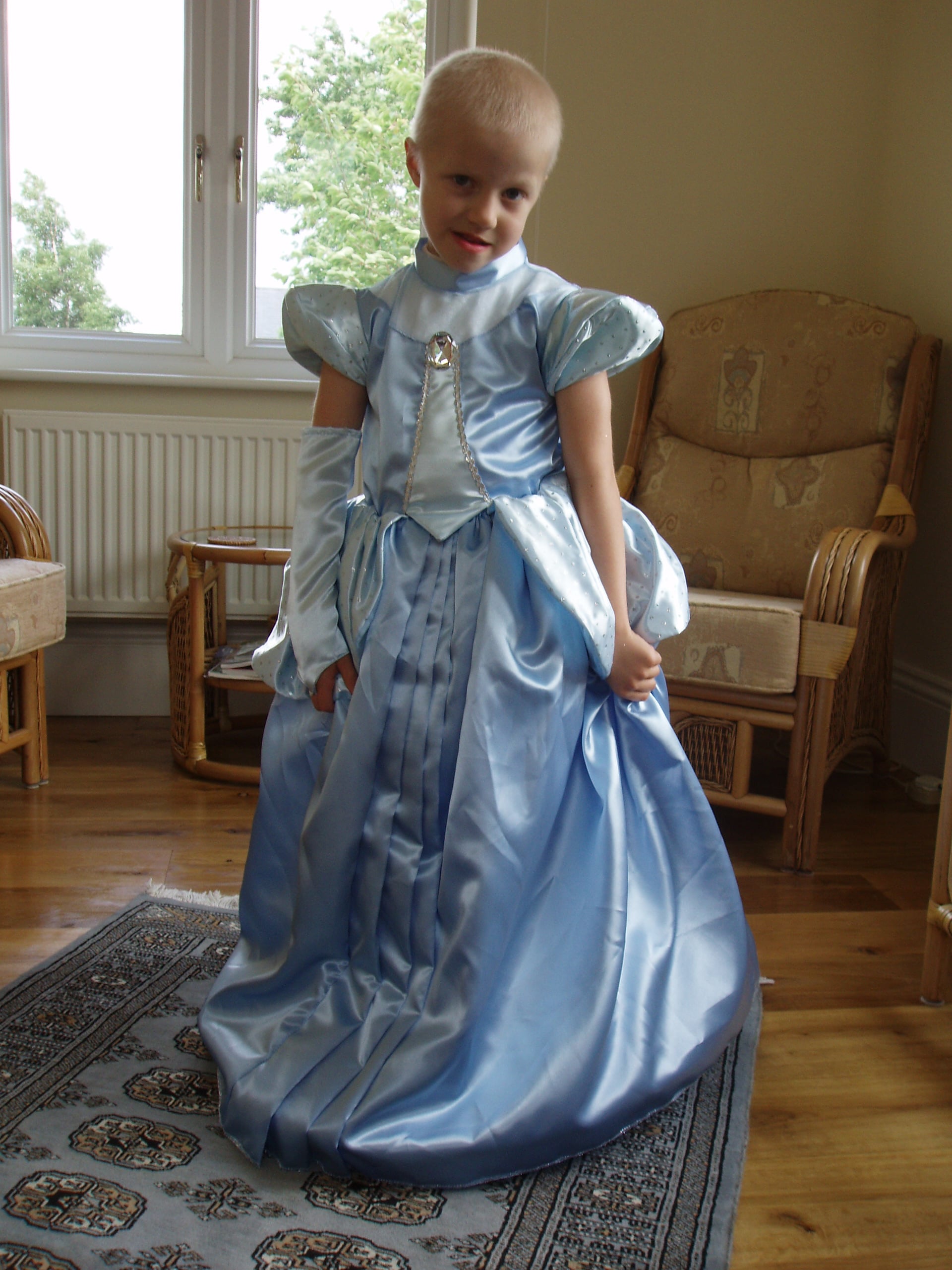 Image Source: Louise Miles
Now 17 years old, a cancer-free Katy has been in remission for 12 years and leads an active lifestyle despite only having one kidney. In fact, she recently ran her first half-marathon, the Great North Run, to raise money for the Teenage Cancer Trust. But she didn't wear just any old t-shirt and yoga pants combo — she donned a brand-new Cinderella-esque dress, just like the one she wore during chemo. She even wore the elbow-length white gloves and her hair in a bun, just like the Disney princess wears at the ball. Seriously, this gal is epic.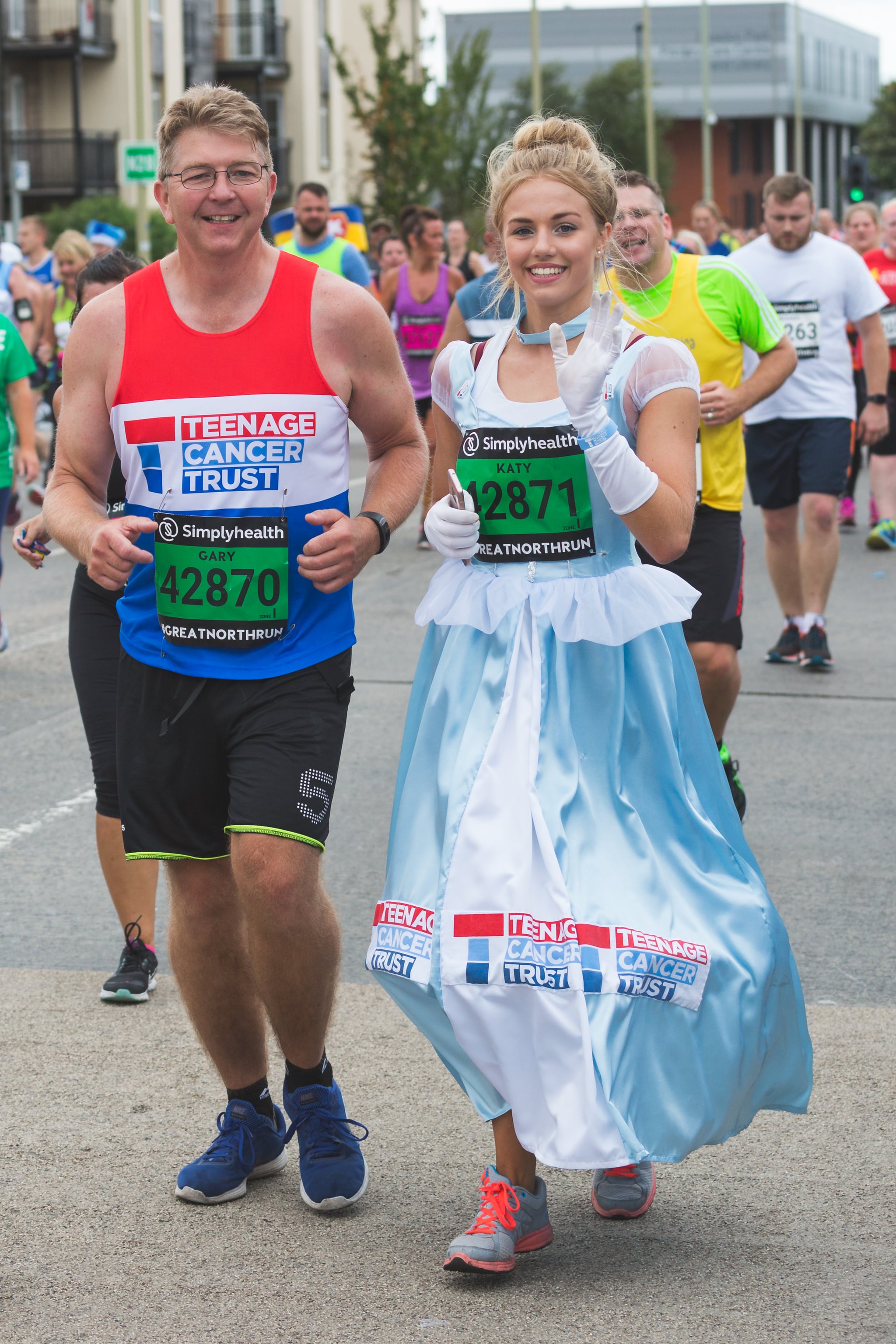 Image Source: Max Turner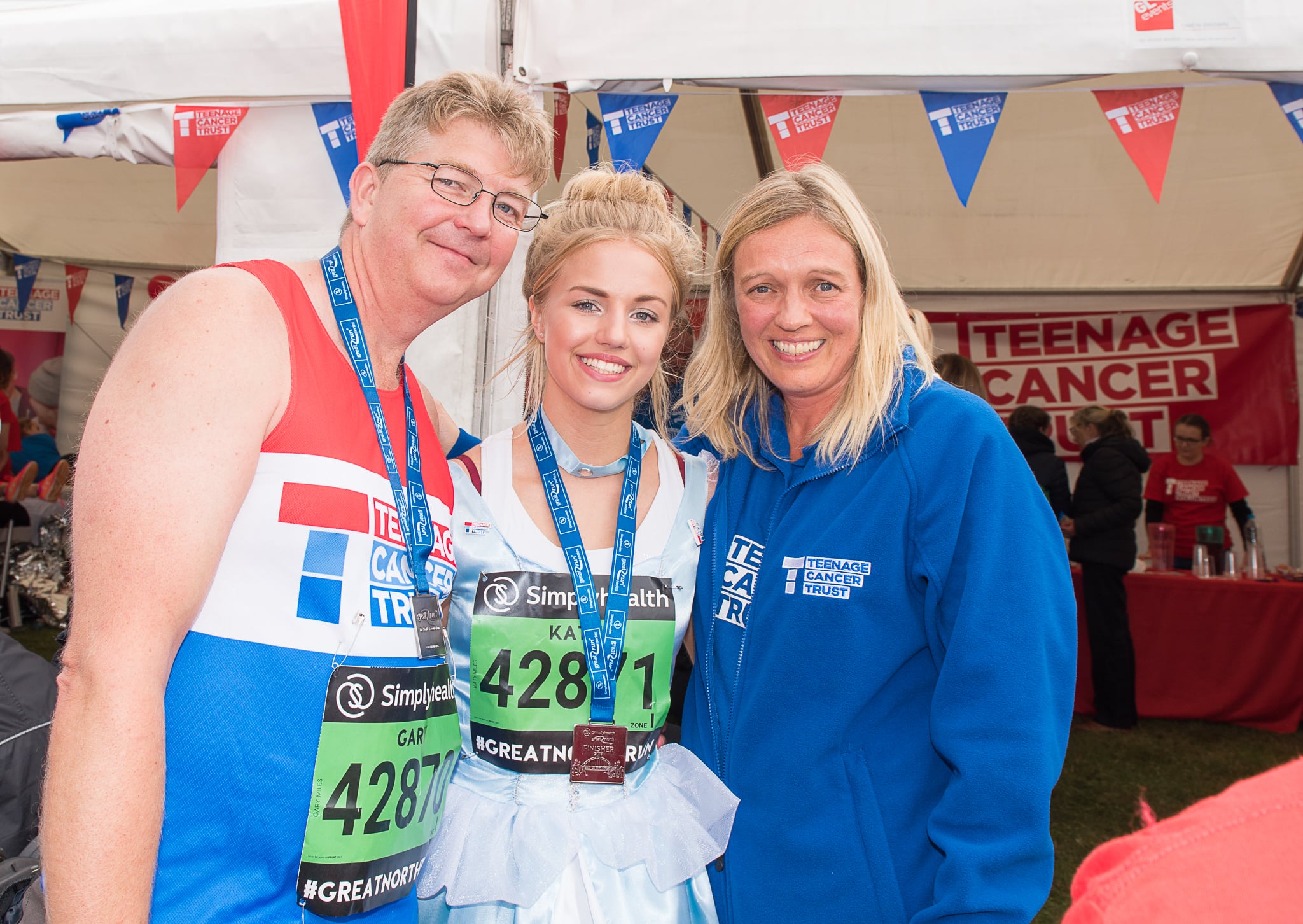 Image Source: David Simpson
Katy ran the race alongside her dad and admitted in a recent blog post that it was pretty exhausting. "After running I was completely shattered but I really enjoyed it . . . I nearly lost my shoe, just like Cinderella, at Mile 3 when my lace came undone, but managed to keep it on — maybe that's why I didn't find my Prince Charming!" We can't get enough of Katy's positive vibes and upbeat attitude!
File this one under: touching stories to reread on a gloomy day.