Caterina Scorsone Quotes About Daughter With Down Syndrome
Caterina Scorsone Reveals How Her Daughter Having Down Syndrome Affected Her Parenting Style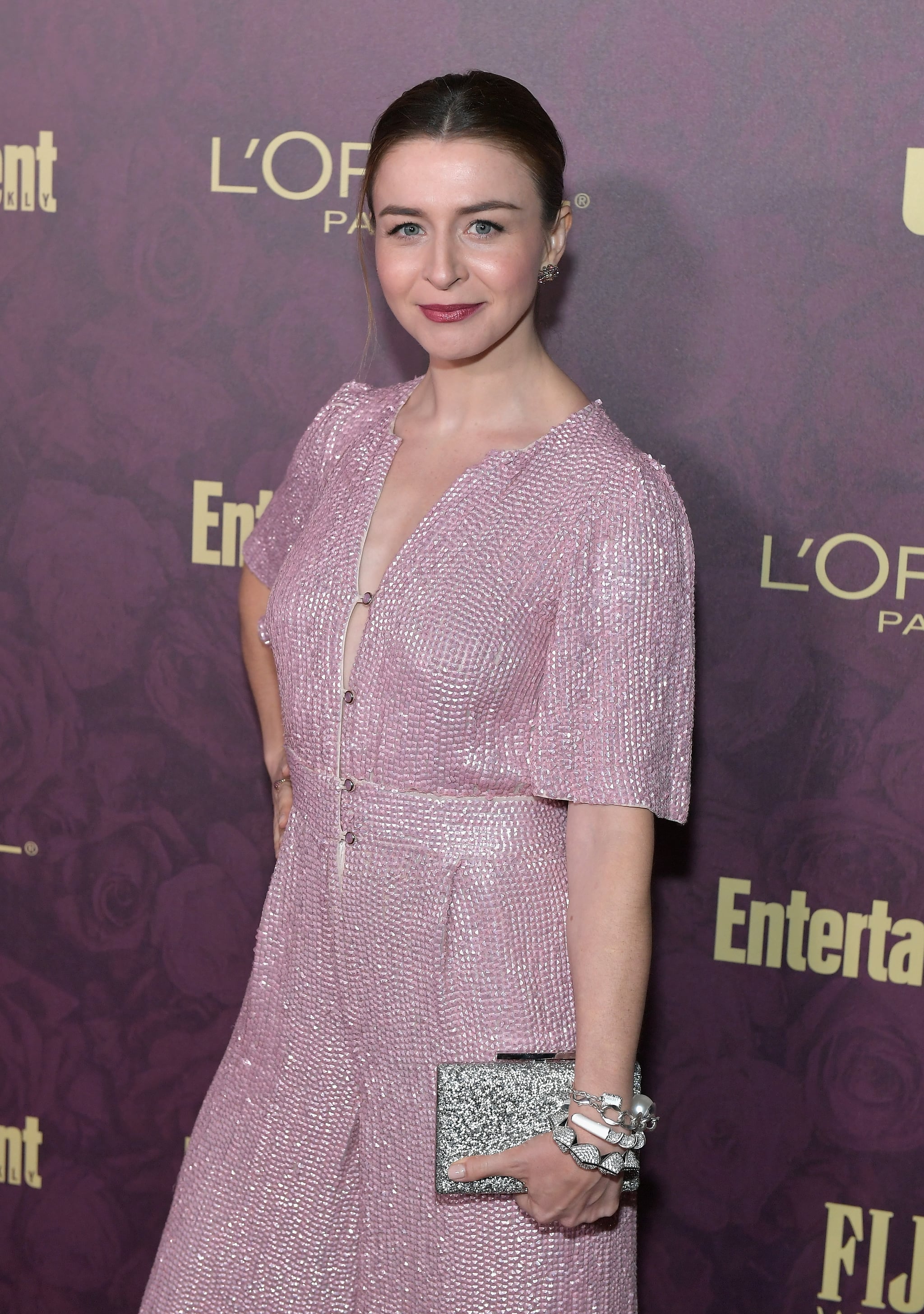 Caterina Scorsone recently opened up about how her "whole concept of motherhood had to shift" when her now-2-year-old daughter Pippa was born. Speaking on an episode of The Motherly Podcast on March 28, the Grey's Anatomy star got honest about how her youngest child's Down syndrome diagnosis ultimately affected her parenting style.
"When I had Eliza, I think what I unconsciously thought about my job as a mother was that I was supposed to equip her to survive in a competitive world . . . When Pippa was born, and I realized that she had Down syndrome — so she was going to have some physical differences and some cognitive differences — I didn't know what her capacity would be," she said. "It really did send me into a tailspin."
The 37-year-old continued, "I don't know what I'm supposed to do . . . how do I mother this child? If my job is not to equip her to compete and dominate socially, or educationally, or physically, or economically; if I'm not supposed to be just helping her do that . . . what is a mother? What is my job?"
With time, though, things got easier. "This simple voice came to me where I was like, 'I don't know what to do, I don't know what to do — oh, I'm supposed to keep her safe and I'm supposed to make her feel loved,'" Scorsone said. "And suddenly my understanding of my job as a mother completely distilled and opened up."
Scorsone welcomed Pippa, whose full name is Paloma Giles, with her husband, Rob Giles, in 2016. Since then, she's been an outspoken advocate for Down syndrome awareness on social media and other platforms. Listen to her full interview on The Motherly Podcast on iTunes or Spotify.
Image Source: Getty / Neilson Barnard