Chicken Nugget Recall 2014
Recall Alert! 75,000 Pounds of Chicken Nuggets Recalled!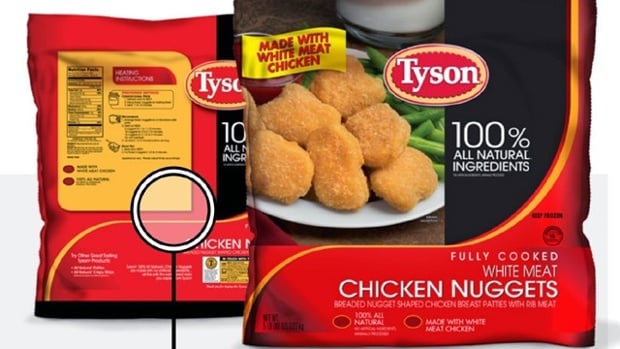 The ingredients found in chicken nuggets have been up for debate ever since Jamie Oliver launched his Food Revolution, but he probably didn't think he'd ever find little pieces of plastic in the kiddie-menu staple. That's just what several customers reportedly found when they bit into chicken nuggets bought at Sam's Club locations across the country, leading Tyson Foods to voluntarily recall its five-pound bags of fully cooked, frozen white meat nuggets.
Though no illnesses have been reported, several customers complained of receiving minor oral injuries due to plastic pieces that broke off of a product scraper inside a blending machine. The recalled products include five-pound bags of Tyson Fully Cooked White Meat Chicken Nuggets (item #16142-928). The affected packages have a "Best If Used By" date of Jan. 26, 2015, or Feb. 16, 2015. They also have the manufacturer codes 0264SDL0315 through 19 and 0474SDL0311 through 14. Smaller packages of Tyson's chicken nuggets, as well as packages sold at retailers other than Sam's Club, are not affected by this recall.
Customers who have the recalled products are asked to cut out the UPC and date code from the back of the bag and throw out the package. Mail the UPC and date code to Tyson Foods - CP631, P.O. Box 2020, Springdale, AR, 72765-9989, for a refund. For more information, contact Tyson Foods Consumer Relations at 866-328-3156.
Front Page