Child Helps Police Crack Case
4-Year-Old Helps Police Crack a Case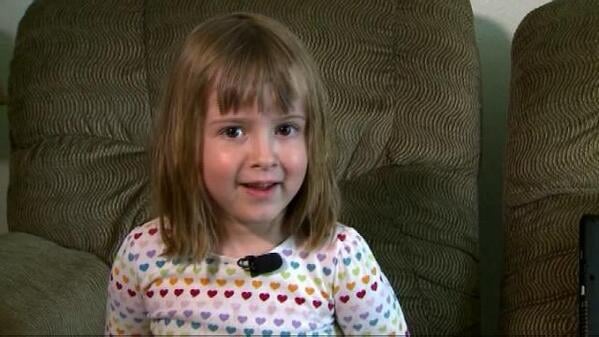 Wednesday was "the worst day" of Abby's life. Not because she was put in time-out or sent to bed without dessert, but because the 4-year-old was the witness to a robbery in her own home. But what seemed to be a scary burglary was actually a scam set up by Abby's babysitter. The 17-year-old's boyfriend and another male teen entered Abby's home and began taking everything in sight.
"The bad guys stole my kitty bank, they stole my iPod," Abby tells Fox News. "They told us to get out of the house cause they wanted to steal stuff." Abby's sitter then called the cops and told them that two armed black men had entered the home. She added that one of the men looked like Abby's neighbor, whom the cops proceeded to question for hours.
And the teens would have gotten away with it, had it not been for Abby's honesty. During an interview with detectives, Abby said the men had white skin, not black, as the babysitter had told them. Realizing her story was crumbling, the sitter confessed to the crime. The police, Abby's parents, and Abby herself could not be prouder of her actions.
"They got it [the stuff] back because of me being a superhero."
Source: Twitter user Fox23News