City Shuts Down Free Library
Town Shuts Down Boy's Free Library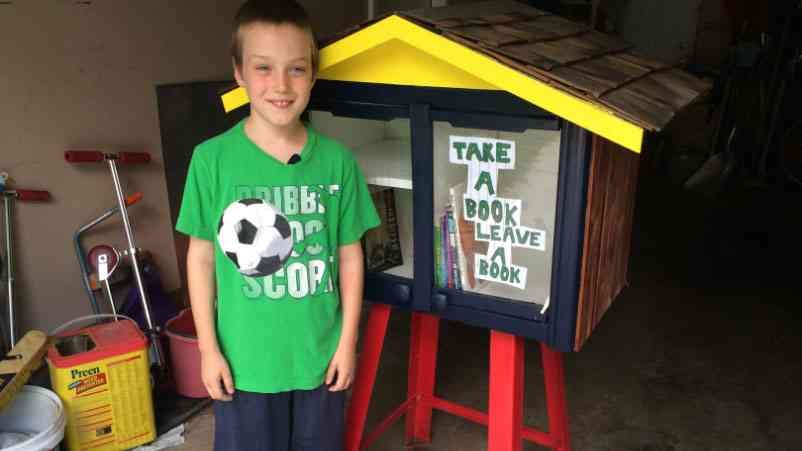 So much for Summer reading. A town in Kansas has shut down a local book program, started by one of its young citizens. Spencer Collins was told to close his "little library," a structure in his family's front yard that asked those who walked by to take a book and leave a book. The 9-year-old opened the library on Mother's Day in an effort to encourage literacy, reading, and community. Unfortunately, not everyone was pleased with the boy's business venture. Town officials told Today.com that officers received multiple complaints about the structure, which was said to be in violation of several property maintenance codes. Last week, the Collins family received a letter telling them to remove the structure by Thursday or be fined.
"They were going to charge us $25 a day, so we took it down," Brian Collins, Spencer's father, tells Today.com. The family has since moved the library to the garage and plans to petition the town council next month. Brian believes community support and modern-day technology could change the ruling.
"We hope to have it overturned via the power of social media," he says.
Source: Today.com