Source: POPSUGAR Photography / Steve Eiden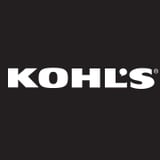 You want your child to feel like she can express herself through her clothes and still play hard. We partnered with Kohl's to show off adorable girl looks that really hold up.
Kids need to feel good in their clothes, so the combination of cool and comfortable is essential. And, oh yeah, parents want gear built to handle everything because active is an understatement when talking about today's on-the-go kids. Here, we shopped six looks from — wait for it . . . Kohl's! These dress combos that are made for maximum play will make any busy mom's Spring shopping a delight.