Dad Glues Feeding Tube to Match Son
Dad Creates a Fake Feeding Tube to Support Sick Toddler: "He'll Never Be in the Fight Alone"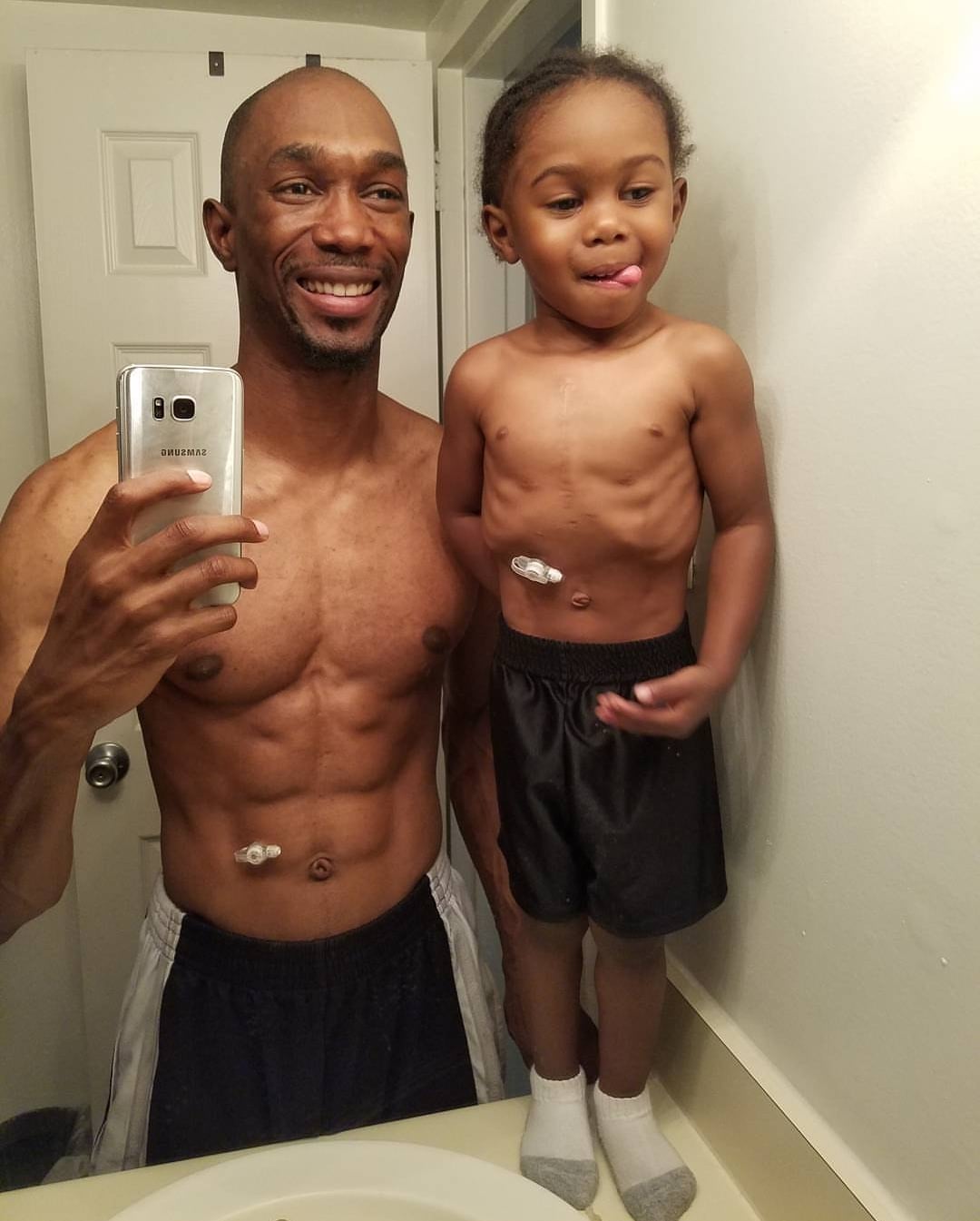 A dedicated dad's adorable gesture for his sick toddler is going viral as it warms hearts across the internet. In the tear-inducing snapshot, 3-year-old Chace is grinning alongside his dad, Rosco, and both are baring their tummies for the camera. But Chace Elijah, who was born with a congenital heart defect and relies on a feeding tube, wasn't the only one who had a special accessory.
Rosco made a fake feeding tube and attached it to his stomach so that Chace wouldn't feel alone. "My Mr #stealyourheart is sucking in his stomach, trying to show off his abs like his daddy but all you see are his little ribs," Rosco captioned the adorable snapshot on Instagram. "I just cut and glued one of his G-tubes on me to show support for him and bring awareness."
Rosco explained to POPSUGAR that Chace has Tetralogy of Fallot, a rare condition that occurs from a combination of four different heart defects at birth. In his short life, Chace has already had two open-heart surgeries, and his first was when he was only 2 weeks old. "My son uses a feeding tube to help with him being underweight due to him not eating orally as much," Rosco wrote. "But as long as I'm breathing, I'll always support my son and he'll never be in a fight alone."
Since then, Chace has had to learn how to eat orally, and Rosco hopes that other parents of sick children are inspired by his photo to "just keep fighting, stay strong, and spread awareness," he told POPSUGAR. "My son has been through a lot in such a short time but as you can see he's doing better, thriving in life, and doesn't let anything hold him back."
Image Source: Rosco Selby