Dance Classes For New Moms and Babies
A New Spin on "Mommy and Me" Dance Class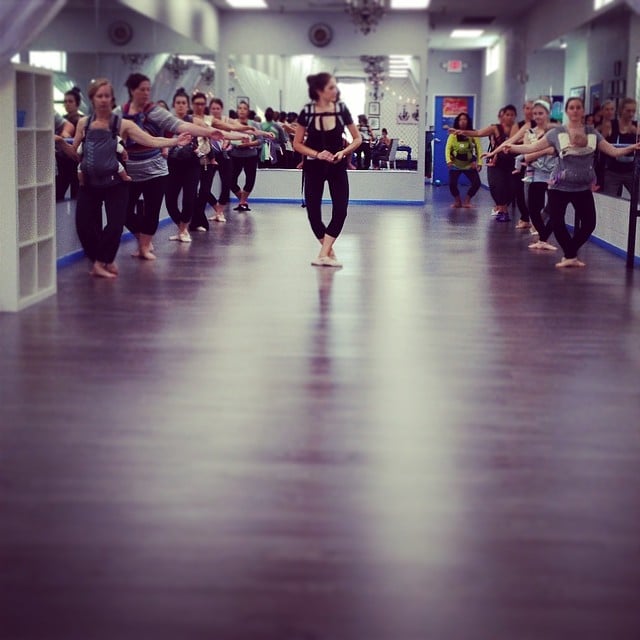 Sick of singing along at the standard "mommy and me" class? Looking for a way to work out while bonding with your baby? Then you might be interested in Babywearing Ballet, the new postbaby fitness trend that has everybody talking. Created by Morgan Castner, a dancer and mother of two, the 45-minute class allows new moms to work out without taking time away from their babies. During the light exercise, which utilizes basic ballet moves like pliés, tendus, and dégagés, moms strap their child to themselves using a standard baby carrier. The class is open to moms and babies of all ages, and Castner emphasizes that you don't have to be a prima ballerina to participate.
"This class is not about that," she tells BabyCenter. "Yes, this is a fitness class but it really has become so much more. This time with your little ones is irreplaceable and I have had the pleasure of seeing new true friendships come between mommies who have never met."
As of now, the class is only offered in California. But we bet it'll be making its way across the country in no time!
Source: Facebook user Babywearing Ballet