Disney Junior Holiday Party on Tour Live Concert Details
Get Ready to Boogie With the Family, Tickets For Disney Junior Holiday Party on Tour Are on Sale!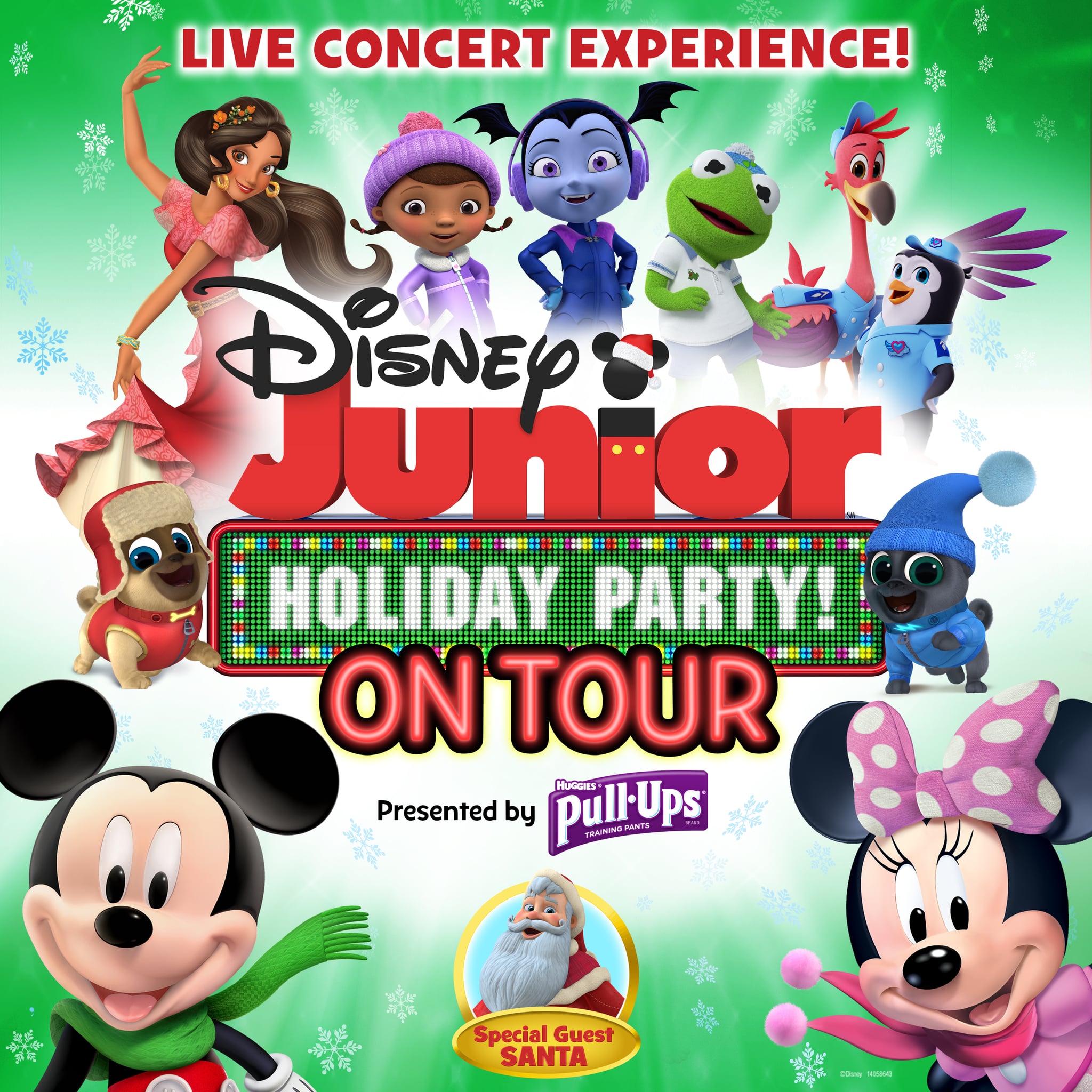 Kids who are obsessed with Disney's Doc McStuffins and Vampirina will definitely appreciate seeing their favorite characters up close this festive season! The Disney Junior Holiday Party on Tour, a live concert experience during which families can sing along to their favorite Disney Junior and holiday songs, will give your kids some face time with Mickey, Minnie, Vampirina, the Puppy Dog Pals, and more. At the end of the night, there might even be a special visit from an especially portly man in a big red suit. Wink wink!
The tour kicked off on Nov. 1 in Scranton, PA, and is making its way across the US before its final show on Dec. 22 in Los Angeles. Interested in scoring a few tickets for your brood? Just head to the Disney Junior Tour page to get more info on showtimes and VIP passes. And don't forget to snag your kiddos a Disney Junior advent calendar to round out your holiday festivities!
Disney Junior Holiday Party on Tour Dates
Nov. 21: Ruth Eckerd Hall – Clearwater, FL
Nov. 22: Coral Springs Center for the Arts – Coral Springs, FL
Nov. 23: Florida Theatre – Jacksonville, FL*
Nov. 24: Dr. Phillips Center for the Performing Arts – Orlando, FL
Nov. 26: Connor Palace – Cleveland, OH
Nov. 27: Fox Theatre – Detroit, MI
Nov. 29: Rosemont Theatre – Rosemont, IL
Nov. 30: Taft Theatre – Cincinnati, OH
Dec. 1: Palace Theatre – Columbus, OH
Dec. 3: Old National Centre – Indianapolis, IN
Dec. 4: Stifel Theatre – Saint Louis, MO
Dec. 5: Robinson Performance Hall – Little Rock, AR
Dec. 6: Smart Financial Center – Sugar Land, TX
Dec. 7: Majestic Theatre – San Antonio, TX*
Dec. 8: The Theatre at Grand Prairie – Grand Prairie, TX
Dec. 10: Saenger Theatre – New Orleans, LA
Dec. 12: Thalia Maria Hall – Jackson, MS
Dec. 13: Fort Park - Beaumont, TX
Dec. 15: Comerica Theatre – Phoenix, AZ
Dec. 17: Visalia Fox Theater – Visalia, CA
Dec. 18: Luther Burbank Center for the Arts – Santa Rosa, CA
Dec. 19: San Jose Civic – San Jose, CA
Dec. 20: Fox Performing Arts Center – Riverside, CA
Dec. 21: Orpheum Theatre – Los Angeles, CA*
Dec. 22: Orpheum Theatre – Los Angeles, CA
*There will be two shows per day in these locations!