Disney World's Toy Story Land Rides
So Disney's Toy Story Land Is REALLY Coming Together, and We Have the Pictures to Prove It
Woody and Buzz Lightyear are about to come to life, and not just in Andy's bedroom. At an event in New York today, Disney announced a June 30, 2018, opening date for Toy Story Land at Walt Disney World. The new 11-acre section of the park will make visitors feel as if they are stepping into the world of Toy Story — from the perspective of the toys! The area will feature huge blocks and furniture that creates the effect of being shrunken to the size of toys.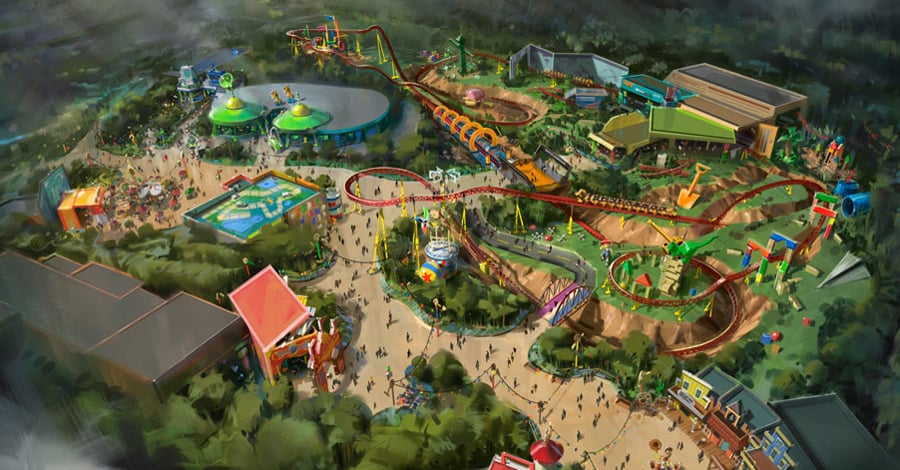 Two new rides will join the already-popular Toy Story Mania: Slinky Dog Dash and Alien Swirling Saucers. Slinky Dog Dash will be a family roller coaster that takes riders along a track that "Andy has built all over his backyard using his Mega Coaster Play Kit," Mangum said. Alien Swirling Saucers is a teacup-like ride based on the toy playset Andy got in the first Toy Story movie. As guests spin around the attraction in flying saucers, they'll need to watch out for "The Claw" that hangs above them, and music and sound effects have been developed expressly for the ride.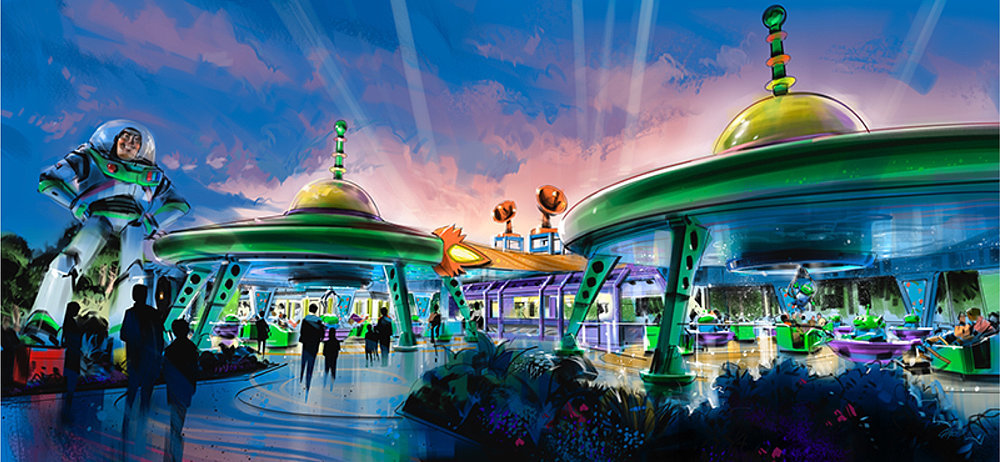 The opening date for Toy Story Land is June 30, 2018, and construction is progressing just past the current rides at the park. In addition, a third track was recently added to the existing Toy Story Mania ride, allowing more people to experience the ride at the same time.
Toy Story Land will also include a quick-service restaurant — Woody's Lunch Box — serving sandwiches and soda floats from the era, and some fun treats that have not yet been revealed. Take a trial ride on the Slinky Dog Dash above, see how the ride actually moves below, and count down with us until the day we can hang out with our favorite Toy Story characters.
Check out Toy Story Land's latest photos and try with all your might to contain yourself.
Alien Swirling Saucers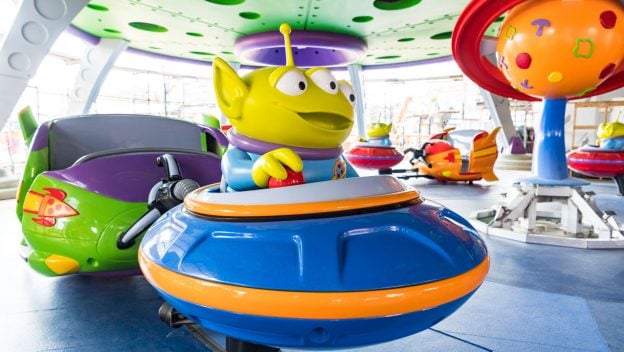 The Slinky Dog Dash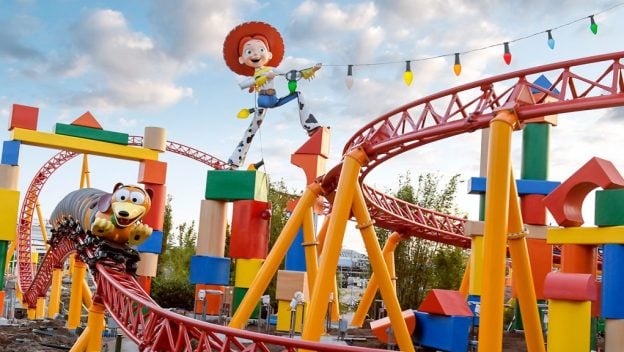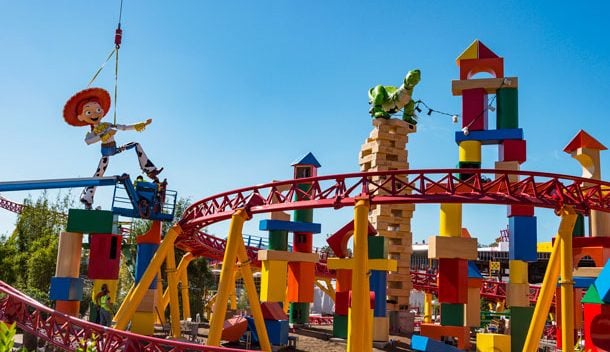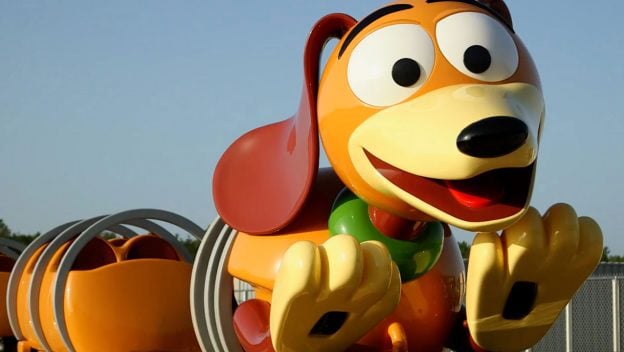 Your friendly neighborhood army men