Father's Day After Losing Dad Essay
I Lost My Dad, but Still Find Ways to Honor His Memory on Father's Day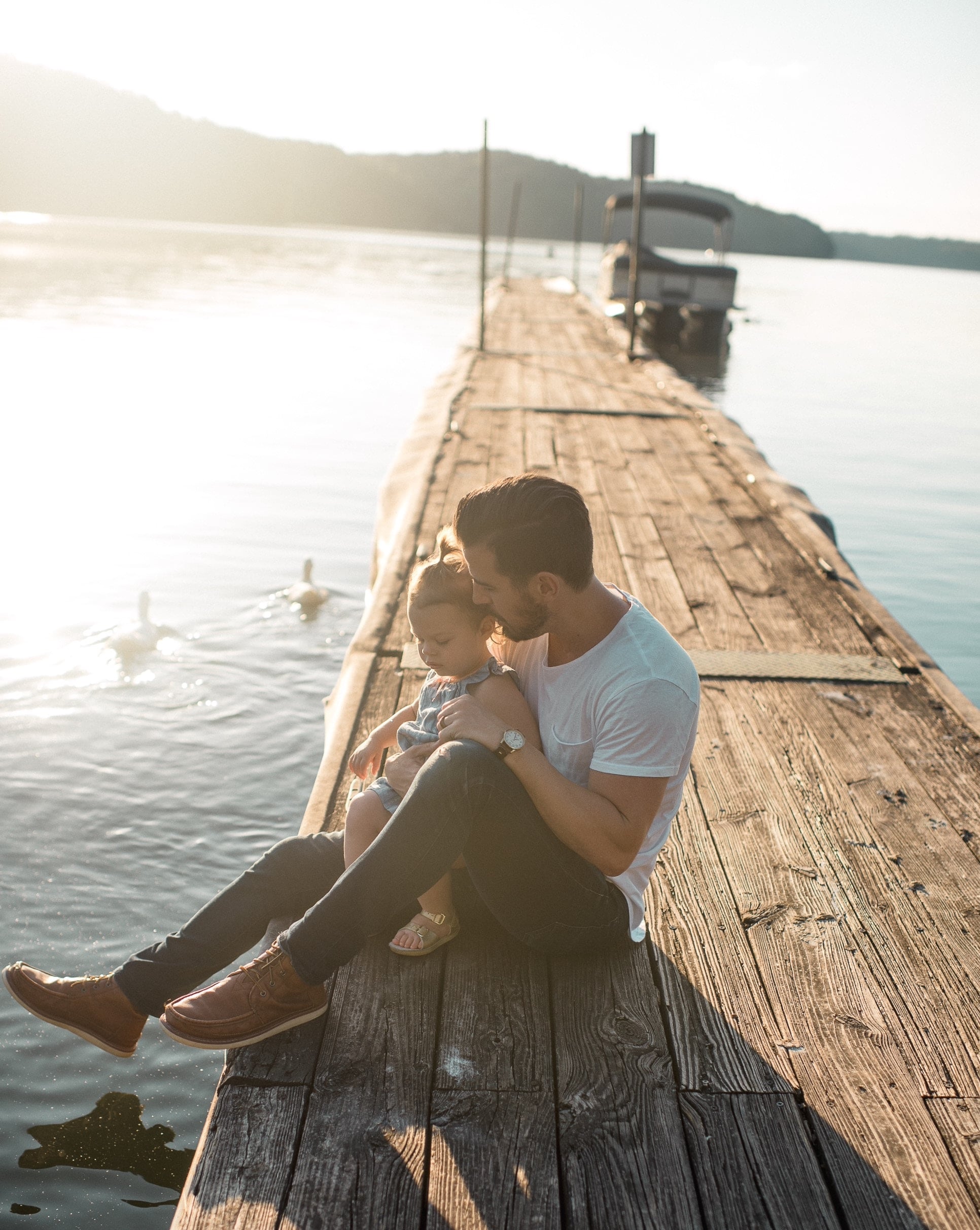 I remember our last Father's Day together 11 years ago, though it's hazy. I was 27 years old. My dad, mom, and I were strolling the Seattle waterfront with coffees in hand, popping in and out of the assortment of eclectic shops mixed in with the token tourist gift shops. We were probably not in a rush, as my dad rarely rushed anywhere. And we ended up at the vintage boat show, wandering up and down the marina, admiring the architecture and charm of the old boats. Dreaming, perhaps, about what it would be like to travel the islands in one of these. My dad was often dreaming. I take after him in that regard — in many regards. My memory fizzles out from there, like a mist hovering over the water. It feels like another lifetime ago, someone else's life.
In the same spirit as grief itself, Father's Day feels different every year and impossible to predict. In the beginning years, it stung like salt rubbed in a wound. I worked in customer service and would often have people wishing me a happy Father's Day or asking if I had any plans. It was painfully awkward (for me and for them) to reply, "Actually, my dad's no longer alive." I didn't want their sympathy, nor did I relish their discomfort. I just couldn't bring myself to evade an honest answer when faced with such a presumption, innocent as it was.
In general, we presume the parents of young people are still alive. We may anticipate a young person not having a close relationship with a parent, but we don't often expect they've had a loss.
I think our culture is beginning to shift, but we often automatically assume people celebrate these special holidays, without thinking of the private griefs that may be wrapped up in each person's story. There is a lot more sensitivity and awareness around grief and Mother's Day than there used to be for myriad reasons; but Father's Day feels less culturally volatile, almost like an afterthought.
Some years, I open the chest of artifacts I have kept of my dad's and spread them on the floor. A pile of handmade and store bought cards he kept from me, spanning childhood to adulthood. His baseball mitt. An old sweatshirt I press to my face and imagine still holds his scent. A book he gave me with his lovely handwriting inside. A painted print of each of our hands, made the night before he died. I look at pictures of us, my little girl self snuggled up close to him, and wish there were so many more pictures.
Eleven years out from seeing my dad, hearing his voice, feeling his arms around me, strolling that pier together, I take little notice of Father's Day. It doesn't hurt like it used to. It's more like a dull ache that lives inside me, far more solid than a mist, that in all likelihood always will. He's not here, I wish he were, and a lot of life has happened without him this past decade. It's as simple and complicated as that.
He may no longer be alive for Father's Day, but Father's Day lives on in me, in all the ways I honor the man he was, imperfections and all; in all the ways I see him reflected in my life, making space for his memory to continue walking with me through the years.