Fever Stickers For Sick Children
These Fever Stickers Are Literal Lifesavers For Moms With Sick Kids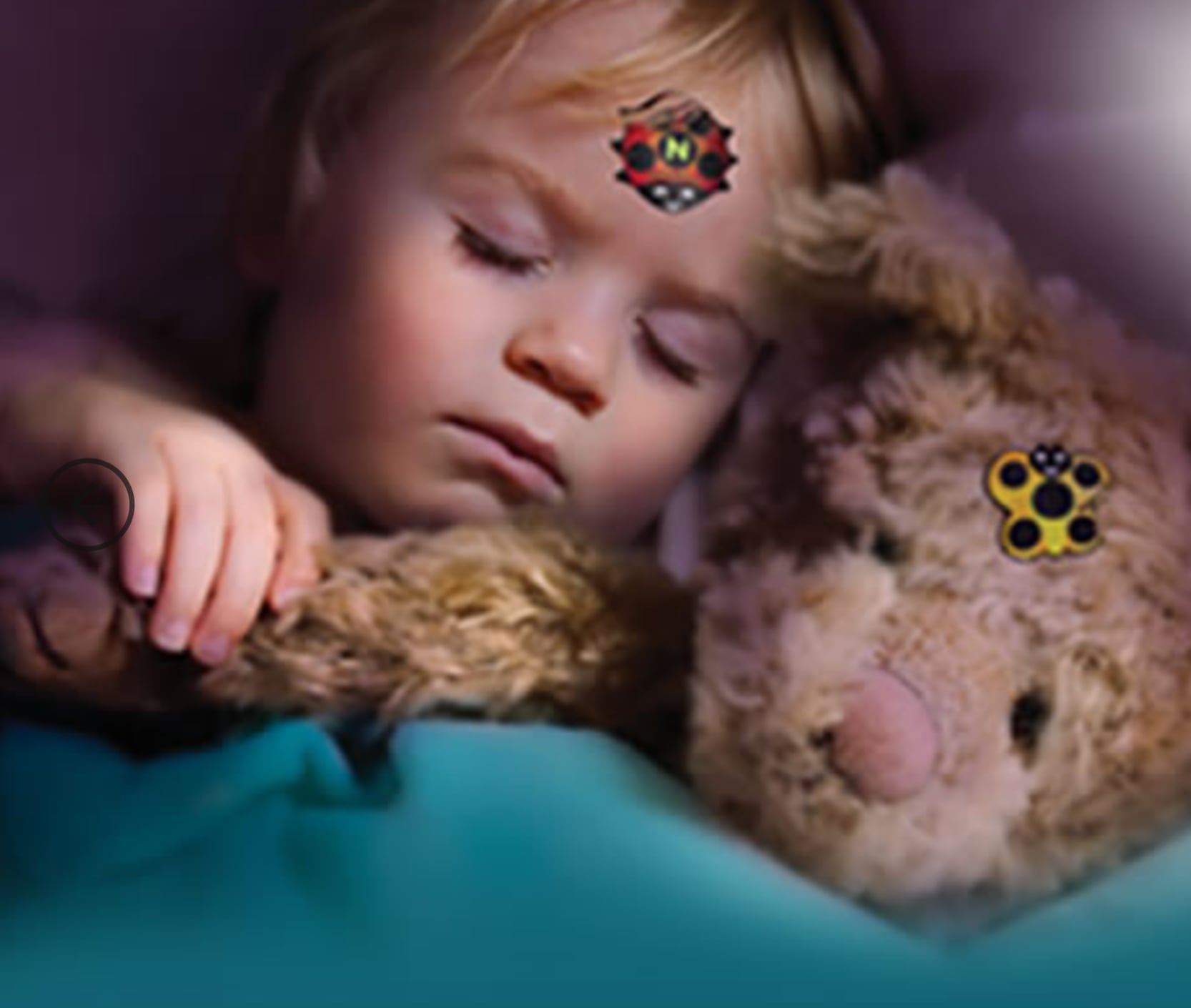 There are few worse parenting moments than waking up to crying in the middle of the night and realizing your child has come down with a fever. The chills, the cold sweats, and the high temperatures aren't fun for anyone, especially when it's your kid. Fortunately, Physio-Logic's Fever Bugz Stick-On Fever Indicators might make waking your little sickie a thing of the past.
What are they, exactly? They're hypoallergenic stickers that you stick to your little one's forehead for up to 48 hours so you can track their fever without having to force a fussy kid to stick a bulky thermometer in their mouth . . . or, more distressing for everyone involved, their bottom.
And the instructions are foolproof: all you need to do is place the little ladybug or butterfly on their forehead, and within seconds, the fever indicator will light up and illuminate a temperature reading accurate within one degree.
Although these stickers aren't new to the parenting gear scene, moms and dads have been raving about them on sites like Amazon. And the best part is that at $7 for a pack of eight, they won't break the bank, either.