Denise Kalinowski knows kids' fashion. As the VP and Head of Design at FabKids, a prominent San Francisco based kids' clothing brand, it's her job to make sure her company can predict and stay ahead of this fast-changing market. We were lucky enough to catch up with Denise so she could share some insight into what's now a booming, fast-paced industry.
Do fashion trends really exist with kids' clothing?
Yes, definitely! Trends in kids clothing exist in the same way they do for adults . . . they come and go with seasons and evolve based on social and cultural events.
How does kids' fashion differ from adult fashion?
Kids are less serious and love to play with color and patterns in their clothing. Kids' fashion also has to remain kid-friendly. Fabrics should be soft, and styles should encourage playing, running, climbing, and be easy for mom to wash.
Where do you look to get your inspiration for new designs?
We look at what's happening culturally and socially within the kid space. For example, there was a huge trend toward female empowerment when Hillary was running for office. We developed some great graphics promoting 'GRL PWR' and positive messaging that encourage young girls to grow into strong women!
What do you see as the future for kids' fashion?
Over the past few years, the trend has been focused on making mini-me versions of the grown-up trends, losing some of the whimsical side that makes kids apparel so fun and unique. I predict kids' clothes will shift to more playful and whimsical. We will also see more shifts in gender-specific icons and color between boys and girls.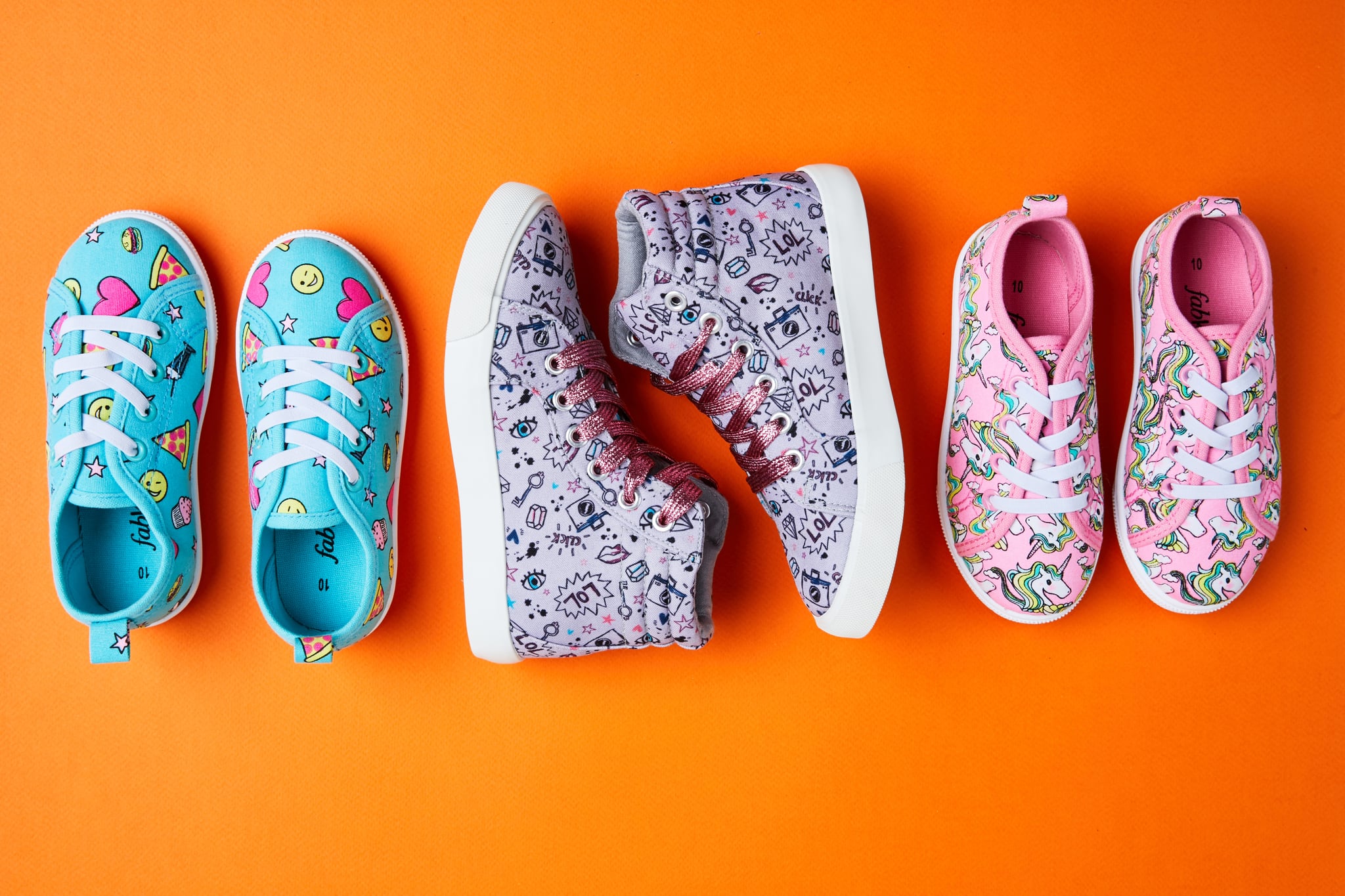 From a design perspective, what makes FabKids different from other brands?
We look at all of our design through the filter of outfits. We want to make getting dressed fun, but also easy! So we put the work into creating supercute outfits, including shoes and accessories!
Is it true that everything is designed in-house?
Yes! We have a team of supertalented designers that take every detail into consideration. We want to deliver product that is trend right, at an awesome price, and that holds up to the quality Mom expects. Designing everything in-house guarantees we can deliver on that promise.
What kind of response have you gotten from kids and parents about FabKids?
Kids and parents love Fabkids. They love the unique styles and that our clothes are kid appropriate. We don't want kids to look like adults, and parents appreciate that!
To check out some of Denise's awesome designs, go to FabKids.com and take their Style Quiz. You'll be presented with outfit options specifically designed to fit your kids' style preferences. Also, for a limited time, when you sign up as a VIP and buy your first outfit for as low as $19.95, you get a second outfit completely FREE! Check them out here!
This content was created by FabKids.
SHOP MORE FROM FABKIDS