Girl Suspended For Shaving Her Head
9-Year-Old Suspended For Shaving Her Head to Support Cancer Patient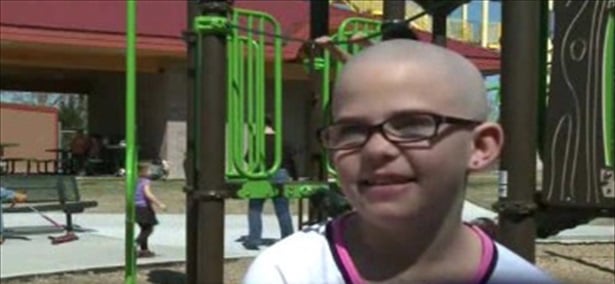 Children have many ways of displaying their friendship, from handmade bracelets to store-bought necklaces. But one little girl found a different way to show devotion to her BFF. Kamryn Renfroe, a 9-year-old from Colorado, shaved her head to show support for her friend Delaney, who recently underwent chemotherapy to treat a rare form of cancer. Not everyone, however, was blown away by Kamryn's act of friendship. After seeing her new 'do, officials at Caprock Academy in Grand Junction suspended the 9-year-old because her shaved head violates the school's dress code. Catherine Norton Breman, president and chair of the academy's board of directors, told Fox News that the dress code "promotes safety, uniformity, and a non-distracting environment for the school's students" and shaved heads go against that idea.
Many are unhappy with the school's decision, including Delaney's parents, who think this sends the wrong message to young girls.
"I didn't realize that hair was such an important aspect of a child at school," Delaney's mom, Wendy Campbell, told Fox News. "For a little girl to be really brave and want to shave her head in support of her friend, I thought that was a huge statement and it builds character in a child."
Kamryn does not regret her decision to shave her locks, saying, "It was the right thing to do." She has since been allowed back in school, but the school's board of directors will now host a meeting to discuss dress code policy and whether it applies in this special situation.
Source: Fox News