Grandparents Helping With Childcare
Grandparents, Your Help Means More Than You Could Ever Know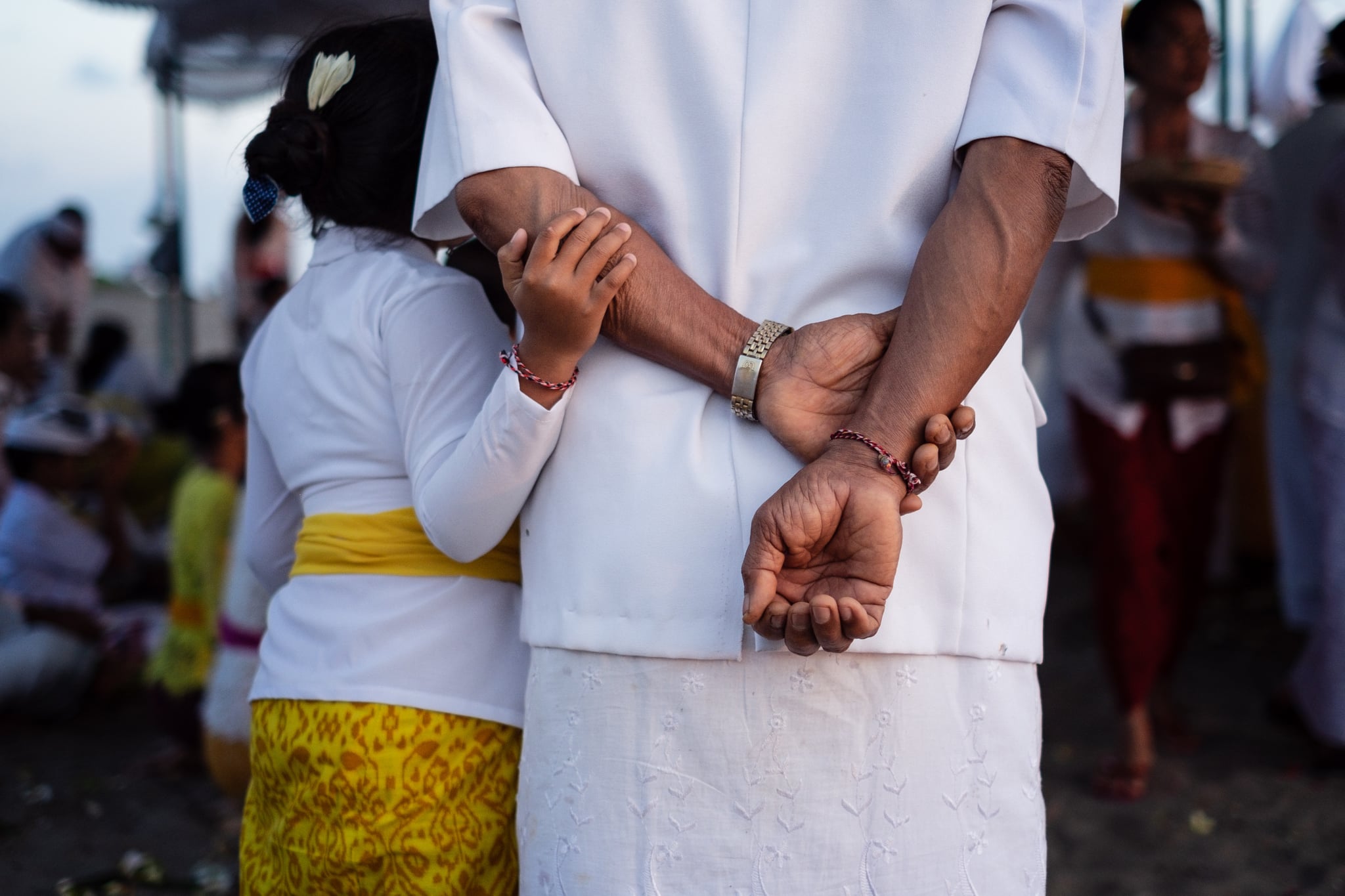 Not a week goes by that I don't think: "What would I do without my parents?" I rely on them, as a working mother of a 16-month-old and wife of a husband with a demanding job. When my daughter's sick and needs to be picked up from daycare in the middle of the day, or when I simply need a break, I feel so lucky that I have my parents around. They not only bail me out, but also provide loving attention. To all the grandparents who assist with the day-to-day of childcare, please know that your help means more than you could ever know.
Coming Through When Life Happens
This really hit home a few weeks ago, when a series of unfortunate events took place. My daughter's daycare texted me at 11 a.m. to let me know that she had conjunctivitis and needed to be picked up. Sweet. I had a deadline that day and my husband had important meetings. Of course, we could have pushed them back, but thankfully my parents were able to drive the hour from their house to pick her up. They took her back to their place to spend the night so they could watch her the next day, too, giving us an unexpected and appreciated night to ourselves. They got to spend some time with her and we got to chill — a win-win.
I feel so lucky to have parents around to not only bail me out, but also provide loving attention.
Well, the next day things took a turn for the worse. As they drove her back to our house, she got sick in the car. (As many late-night Uber drivers can attest, having someone vomit in your car is not ideal.) During the few hours she'd been at daycare the day before, she had caught a stomach bug, because . . . of course. My selfless parents helped comfort her back at my place and decided to spend the night. In the middle of the night, I heard my dad get up and get sick. He had caught it. By the next afternoon, so had I. Within 48 hours, the bug made its way to my mom and husband, too. If that wasn't bad enough, the same night my daughter and dad got sick, our washing machine leaked into our neighbor's apartment. The next day, not only did we have nowhere to wash our dirty, germ-filled clothes and towels, we had water damage repair workers in our home tearing up floors and walls and installing huge dehumidifiers.
In this saga, I seemed to get hit the worse with the virus. With our house torn up and everyone a little weak, my parents generously offered to take our daughter (and some laundry) back to their home for a couple days so we could recover. As I lay in bed groaning after getting sick three days in a row, it hit me that I could not do this without them. It seemed impossible to keep track of a 1-year-old while feeling utterly horrible. I felt it more than ever: "What would I do without my parents?"
Every Bit Helps
Of course, many parents get by without the help of grandparents. Maybe you live far from family, or don't have living — or retired — parents. Others might not have the kind of relationship with their parents that makes it conducive to hands-on help. This was the case for me for much of my childhood. My local grandparents passed away when I was pretty young, and my other set lived out of state, four hours away by plane. When grandparents can't help, trusted childcare professionals, friends, and other family members often act as the village that makes it work. If that's you, know that your help is invaluable.
As a kid, I always cherished that quality time.
I also know from personal experience that even if grandparents live far, their contributions can be meaningful. My husband's parents live out of the country, but generously plan their visits during times our daughter's daycare is closed for vacation so they can help out while we work. I remember my out-of-state grandparents used to do the same when I was a kid. I always cherished that quality time.
It Doesn't Have to Be Perfect
Sure, having grandparents watch your kids presents some challenges. They can make us parents the bad guys, might lay on the guilt trips, or can spoil our kids. But love doesn't have to be perfect. It warms my heart to see my daughter's face light up when she sees either set of grandparents, as I remember that special connection I felt (and still feel) with my own. Again, to all the grandparents out there helping their own children with parenting, thank you.