Groovebook App Helps Moms Print Pictures
The One App All Shutterbug Moms Need: Groovebook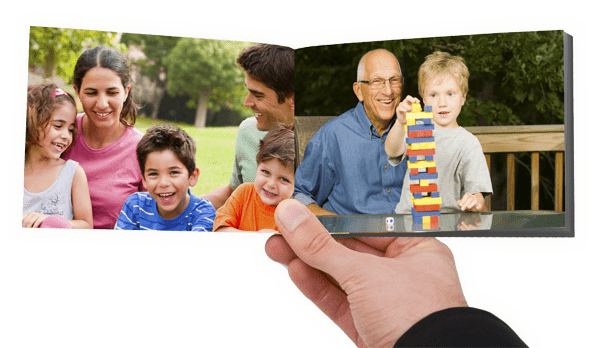 Look through my phone, and you'll see thousands delightful, recent photos of my children. Look through my home, and you'll catch maybe five shots that I've somehow managed to print out and get in a frame when they were babies. The thing is that phones are so easy, but nothing beats a good framed photo, which is why Groovebook makes me downright giddy. This smart app prints up to 100 of your phone (iPod, iPad, iPhone, and Android) photos, creates a 4.5-by-6.5-inch photo book for you and then mails it right to your door monthly.
Keep it as a book or rip out your favorites (the pics are printed on glossy photo paper that's perforated in the middle) and stick them in frames. Got a professional-looking shot that you'd love to send to everyone you know? The app even allows you to have multiples printed in one book.
The best part? It's only $2.99 a month, which is just about as much as it costs to print out a few dozen photos at the store — and for any mama who's ever struggled with printing pictures from the photo kiosk, all while keeping a few unruly tots in check, the couple of bucks spent are well worth it.