Heated Foot Blanket on Amazon
Amazon Is Selling a Heated Sleeping Bag For Your Feet, and BRB While We Plug It in Under Our Desks
As POPSUGAR editors, we independently select and write about stuff we love and think you'll like too. If you buy a product we have recommended, we may receive affiliate commission, which in turn supports our work.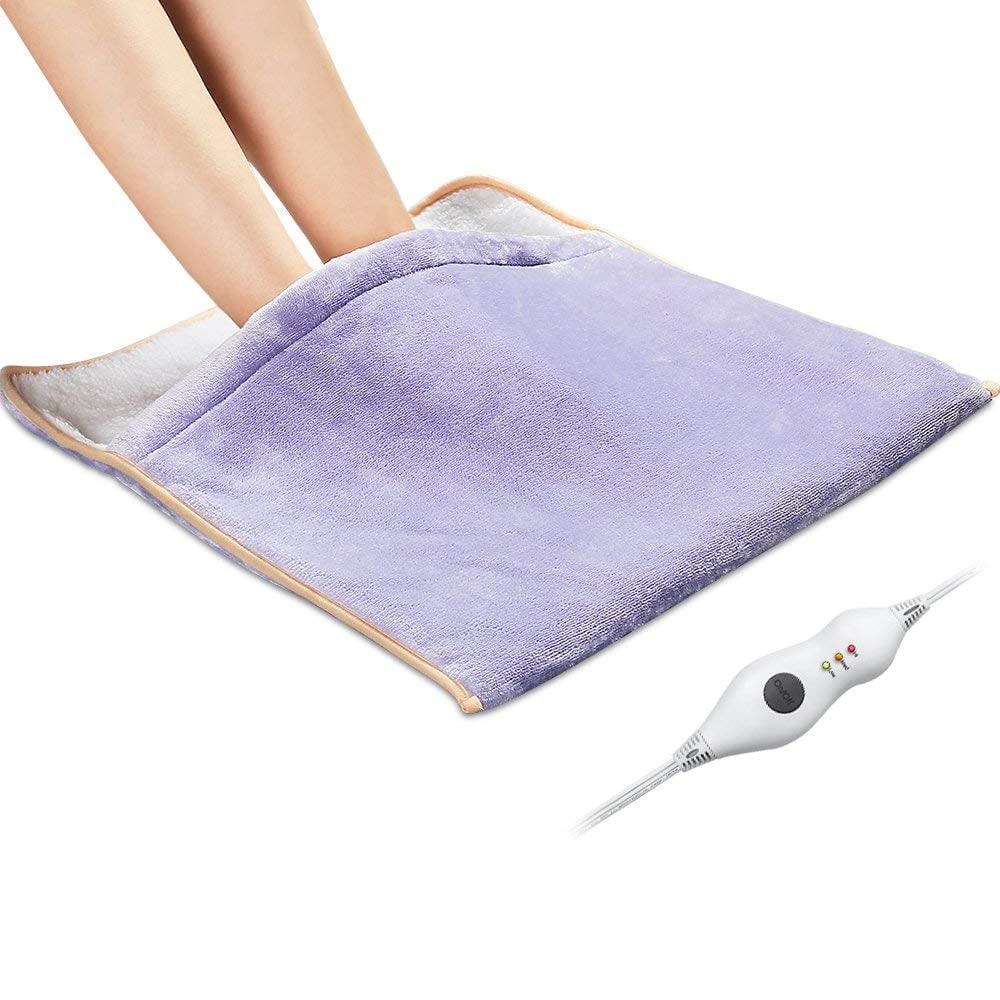 I've lived and worked in three major cities — Los Angeles, Manhattan, and San Francisco — and while the Winters across these three cities differ drastically (you can pretty much survive an LA Winter in a denim jacket), "office weather" is sort of the same. It's either piping hot because the heaters are blasting full force and tenants don't have control of them, or, for whatever reason, it's downright freezing and all of your coworkers are bundled up underneath cozy blankets. For those working in the latter camp, I just found the perfect solution.
Far better than a little space heater is this Heating Pad, Electric Heated Foot Warmer ($42). Simply slip off your shoes (you know you do that anyway), plug this in, and slip your feet inside this magical private mat. It warms up in seconds, has three heating levels, and comes with an auto shut-off feature that kicks in after two hours, so you never have to worry about whether you accidentally left it plugged in after you've left for the day.