Heated Slippers on Amazon
These Self-Warming Foot Furnace Slippers (From Amazon!) Will Keep You Cozy All Night Long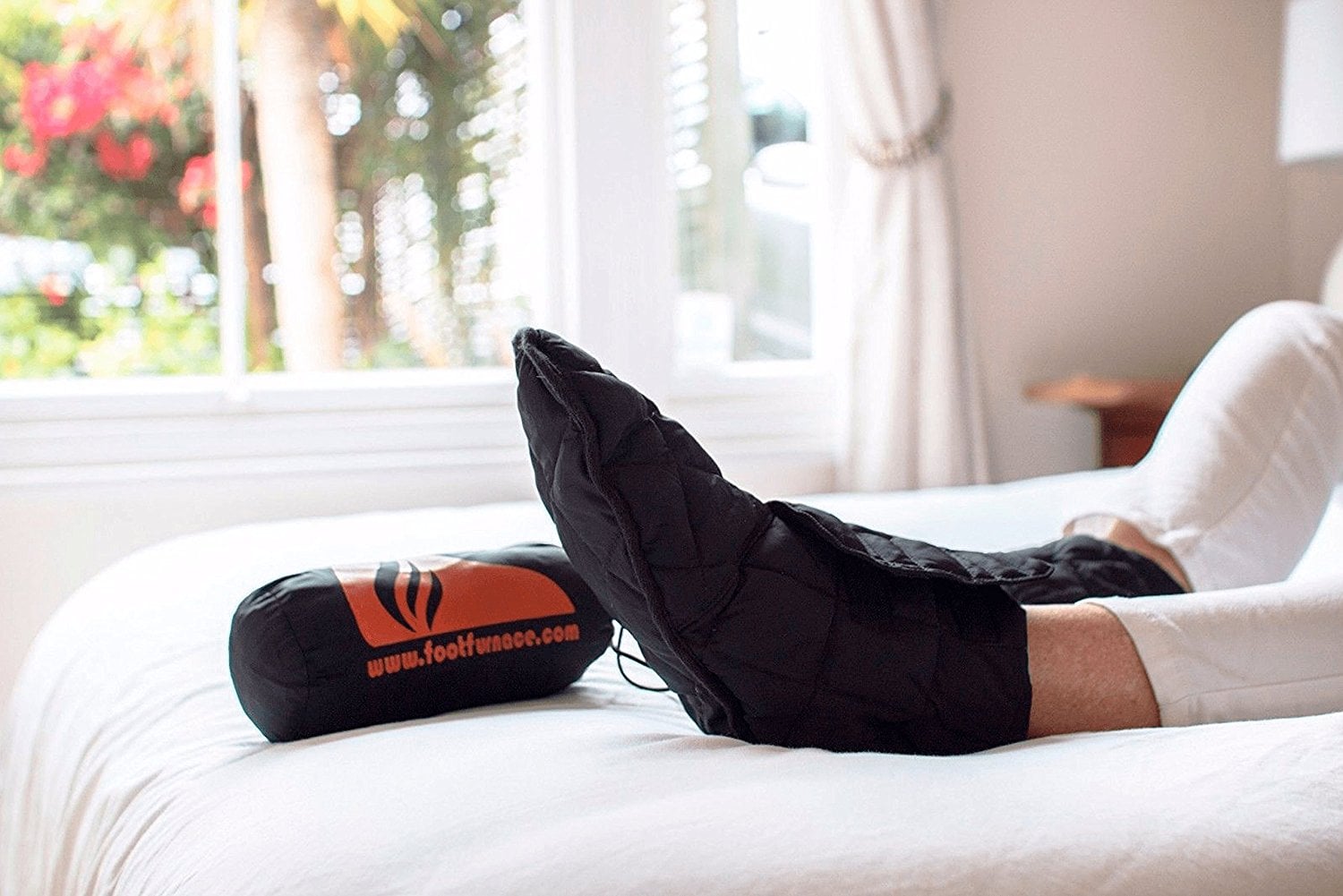 On chilly nights, I don't think there's anything worse than having icy-cold feet. Luckily, some genius out there invented these Roscos Comforts Foot Furnace Luxury Bed Slippers ($32). The slippers are made with a special internal lining that ensures the warmth generated from your feet is retained. Plus, they require no power or batteries.
"I have never in my life been more delighted with a product," one reviewer said. "After years of chilly feet, trying heating pads and socks under the covers, these came yesterday and my world changed. I slept like a baby with comfort all night!" The slippers come in one size that fits feet up to a size 11. Customers say that the heat truly does last all night so you never feel even a hint of coldness.
They're made from quilted nylon, 180 grams of quality duck down, and two Velcro straps that allow for adjustment. They act like a sleeping bag or down jacket would, which is why they stay so toasty warm. We can't wait to slide into these slippers and have the coziest night of sleep ever.