High School Girl Sent Home For Outfit
A High School Girl Was Sent Home For Wearing This Outfit — Do You Agree?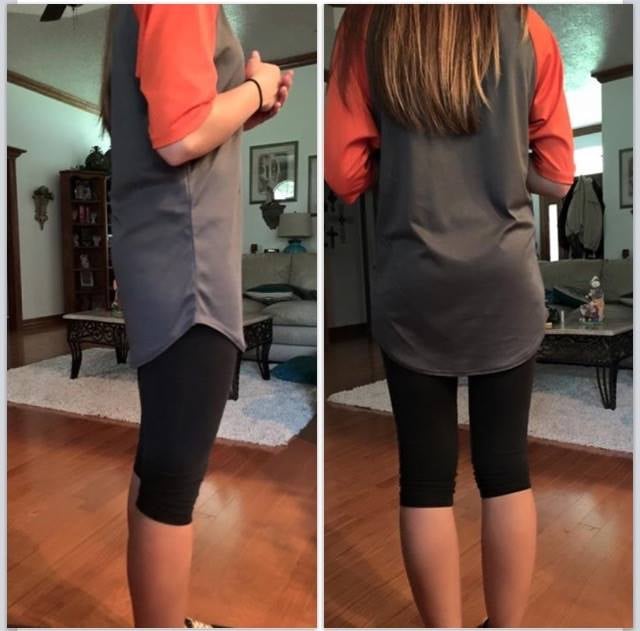 Most parents aren't strangers to dealing with their children's school dress code, whether that's a uniform or a fingertips-above-shorts rule. But this high school senior's alleged dress-code violation has a lot of people questioning whether the outfit that honors student Macy Edgerly wore was truly inappropriate.
Macy was sent home from Orangefield High School in Orange County, TX, for wearing what appears to be knee-length leggings and a loosely fitting shirt. Her sister Erica was shocked by the occurrence and posted the image on her Facebook page to express her thoughts:
"Today, my sister was sent home from school for wearing the clothes in the picture below. And I'm sorry but I have to stand up for my family and for women who are degraded and judged for their bodies and clothing everyday. People wonder why women feel insecure about their bodies or what they wear.. And it's beause you're told your clothing is inappropriate when you're completely fully clothed, even when you're not showing cleavage or anything. How about instead of body shaming women, school systems should start teaching 15-18 year old boys to stop degrading women with their eyes and contributing to the rape culture of today's society. Bottom line, girls cannot go to school in comfortable clothes THAT COVER EVERYTHING because school systems are afraid that hormonal boys won't be able to control their eyes and minds."
Erica's post has over 80,000 shares and has a lot of people talking about what really constitutes an inappropriate outfit at school. According to the Orange County school district site, the dress code "prohibits any clothing or grooming that in the principal's judgment may reasonably be expected to cause disruption of or interference with normal school operations." This includes clothing that is "lewd, offensive, vulgar, obscene" or advertises drugs and alcohol.
Do you agree with the school's decision to send Macy home?