Hilary Duff Motherly Podcast Quotes About Being a Young Mom
Hilary Duff on Becoming a Mom at 24: "I Lost a Huge Chunk of My Identity"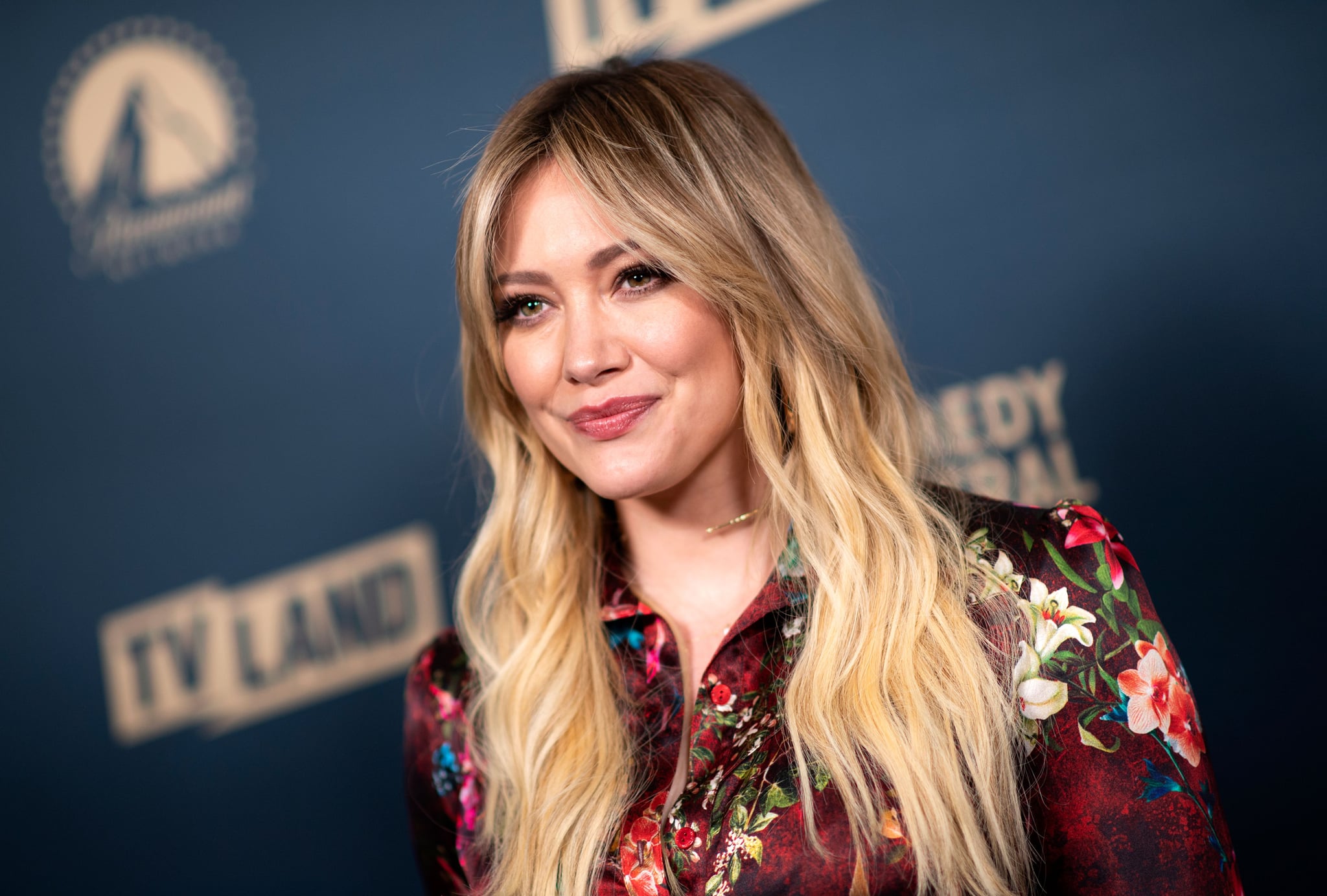 Hilary Duff had always imagined she'd look older by the time she was a parent. "It looked like an older person's job to be a parent," the actress recently explained on The Motherly Podcast. She told host Liz Tenety, "When I think of my parents when I was 10 or so, I feel like they looked so old — even though they didn't." Hilary then realized that wasn't necessarily the case when she became a mom at 24.
On the parenting podcast, Hilary opened up about pregnancy and what it was like to be a relatively young mom by her industry's standards. (At 31, Hilary has two children: 7-year-old Luca Cruz Comrie and Banks Violet Bair, who she welcomed in October 2018 with her fiancé Matthew Koma.) With her first child, Hilary admitted she was "a little fearful" that she wouldn't have all the answers.
What's more, she was the only one of her friends who was a mom. "It was a little isolating in the beginning because I didn't have any friends that had babies yet, but I had been working for such a long time that it felt like a natural step for me and I always knew I wanted to be a mom," she said. Hilary added, "I felt ready on some fronts and a little scared on others."
"I didn't realize how all-encompassing it would be."
In navigating motherhood, Hilary faced a common dilemma: "I lost a big chunk of my identity for maybe the first year and a half." She said, "I don't remember setting him down for the first three months of life. I was obsessively Googling things and I took it really seriously. I didn't realize how all-encompassing it would be. I knew it was the most important, biggest job in the world, but it looks very different once you're just in the household with the baby by yourself all the time. It was shocking, and it was also the happiest, most beautiful experience."
That being said, she doesn't necessarily view that period in a negative light. "Once you get over that and you do find yourself again, you have the biggest thing under your belt that nobody can take away from you. You're so powerful and you're so confident," she said. "I came out on the other side like, 'I'm freaking superwoman.'" Listen to the candid podcast episode ahead.