Source: POPSUGAR Photography / Dean Lipoff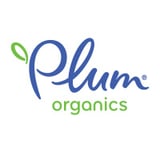 When it comes to lunch, it's not always easy to please your picky eaters. We partnered with Plum Organics to bring you a lunch-packing strategy that will guarantee a rave review every time.
Are you a parent sending your little one off to preschool or kindergarten? Preparing a well-balanced lunch every day can be challenging, so empower your child by involving her in the process with a fun and educational lunch-packing routine. Not only will it take the pressure off of you, but it'll also save time. Keep reading to see how it's done.