Source: POPSUGAR Photography / Dean Lipoff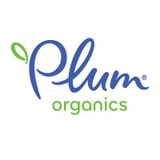 Don't let last-minute play dates catch you off guard. We partnered with Plum Organics to show you how to arrange one in 30 minutes or less.
Last-minute play dates happen, and they generally leave you with little time to prepare. With our easy and no-fuss tips in your arsenal, you can pull off a fun get-together without the stress. Keep reading to see how simple snacks and mess-free crafts are lifesavers when it comes to kid fun.