Introducing Your Kids to a New Partner
3 Ways to Introduce Your New Partner to Your Kids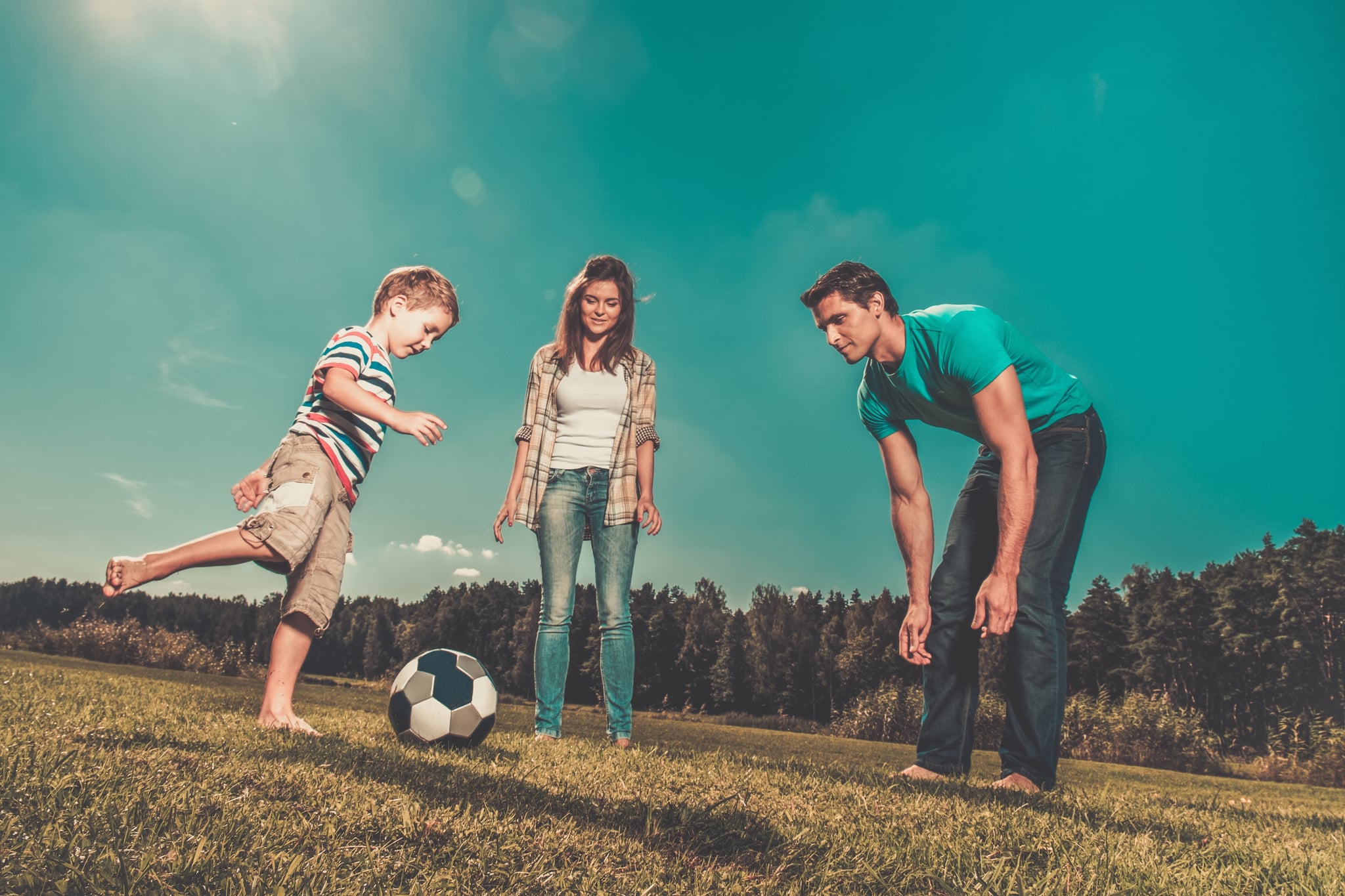 You're a single mom who just met someone special and are certain it's the right time to introduce him to your kids. Pretty exciting but also a little nerve-racking. How will your kids respond to this new person in their single mom's life? Well, that I am not certain of, but there are many great ways to introduce your new best mate to your kids that will help make the transition for your kids and your new partner easier.
Park Play Date Instead of Ice Cream
The whole "let's get ice cream and meet mom's new boyfriend" scenario is staid. It's awkward to be forced to sit and eat with someone you barely know, and older kids know that the ice cream part of the equation is a bit like bribery. Besides, your new partner can't interact with your children while eating. Skip the ice cream and hit the park, or if it's cold out, try an indoor amusement park or kids play place.
The park or play place may be a bit distracting for deep conversations, but let's face it: your kids aren't going to go for a deep talk on the first day. But the park will be a great place for your new partner to play and interact with your kids, plus your children will feel more relaxed in a fun place that they are already familiar with.
The other bonus? If your child is not thrilled or incredibly shy, he or she won't have to stare blankly at the new partner. Instead, he or she can play on the swings and approach this newcomer on his or her own terms. This also gives you a chance to see how your new partner is with children. If he can't get down on their level and play, well, Houston, we've (you've) got a big problem!
And if you're really sold on adding sweets to this first meetup, do the ice cream after the park, please!
Group Play Dates
If the two of you have kids as a single mom and single dad, it can be beneficial for you, your new partner, his kids, your kids, and a friend of yours and their kids to go out on group play dates. In a big group, it won't be so prominent that mom has a new man but instead a new friend that the kids can get to know. This can be a very nonthreatening way for both of you to meet your children.
Hobby For Three
Does your son or daughter love art or perhaps building toy trains? Invite your new love to an art or hobby class for all three of you to enjoy. It will be a nice way for your partner to see your child in action, and chances are, your kid will be in good spirits doing something he or she loves. A happy mood and child make for a smoother introduction. Make sure the class is short.
More Tips:
Here are some things to avoid and/or do when introducing your new partner to your kids:
Don't lie: Don't say this is mom's old friend or try to pretend so your kids won't be upset about meeting this person. If the kids aren't ready to meet your new man, you should wait. Instead, be truthful and say this is mom's new friend. There is a difference in the wording. If your child asks if it's your boyfriend, you can say yes if you feel comfortable, but otherwise, you don't need to term the person as a boyfriend yet, especially for young kids.
Make it active: Make this introduction an active event so you can see how the new guy fares with your children and vice versa. Sitting around is awkward. Kids don't know how to make small talk and ask questions the way that adults can.
Let your child be honest: If your child is ready to go home or be with you alone, wrap the introduction play date up.
Encourage: Remind your new partner to ask questions of your child about things he or she likes.
Be realistic: Your kids may not be over the moon about your partner at first. Listen to their feelings.
Polite, please: Kids don't have to be affectionate or showy with a new partner on a first meeting! Just insist they be polite as they would be to anyone else.
Keep it short: A sleepover or big event is NOT recommended for the first meeting. Keep it a brief event.
Reassure: Reassure your kids that this new person is not here to replace their dad, nor will it change your relationship with your kids as their mom.
Now that you've got some tips in your back pocket, best of luck, hang on tight, go with the flow, and enjoy your new relationship, single mom! You deserve love.