Josh Duggar Accused of Molesting Underage Girls
The Duggar Family Sex Scandal Has Parents Questioning the Parents' Motives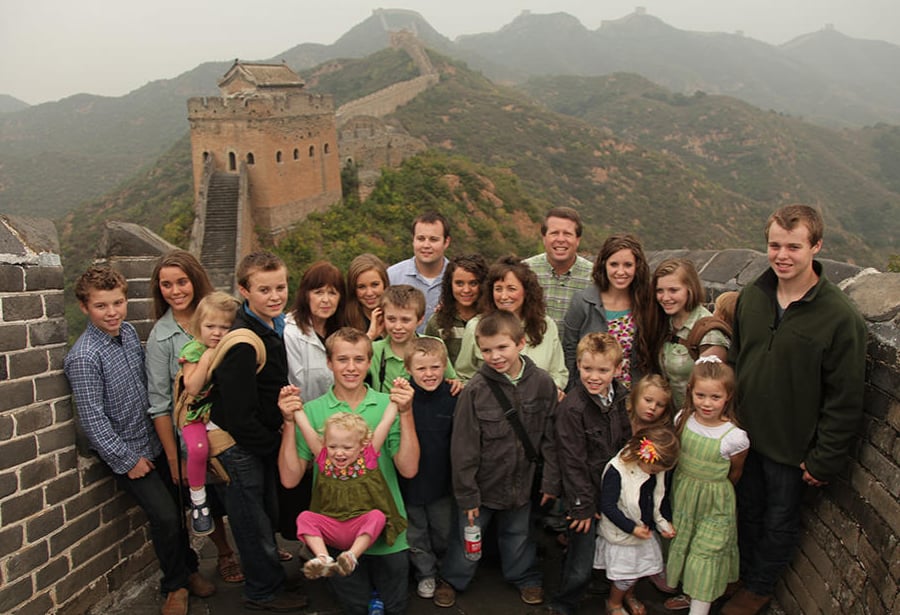 It's the sex scandal that's rocking reality TV, but there's a lot more to it than just the sexual molestation charges. For those of you who aren't following along, Josh Duggar, the eldest son of the Duggar family, who star in TLC's 19 Kids and Counting, has admitted that he was accused of molesting five underage girls when he was a teen. According to a police report published by In Touch magazine, the incidents occurred when Josh was 14 and 15 years old and may have involved several of his sisters, but weren't reported to Springdale, AR, police until he was 18.
Josh issued a statement confirming the report, saying:
"Twelve years ago, as a young teenager, I acted inexcusably for which I am extremely sorry and deeply regret. I hurt others, including my family and close friends. I confessed this to my parents who took several steps to help me address the situation. We spoke with the authorities where I confessed my wrongdoing, and my parents arranged for me and those affected by my actions to receive counseling. I understood that if I continued down this wrong road that I would end up ruining my life."
But it is the timing of the incidents and the police report that have many scratching their heads. Did Michelle and Jim Bob Duggar try to cover up their son's actions? The police report says that the parents were aware of Josh's actions — described as "forcible fondling" — back in 2002, but they waited at least a year to turn him in to the police, and the formal investigation didn't start until 2006 when someone tipped off Oprah Winfrey's producers and they sent the allegations to the police.
For their part, mom and dad Duggar issued a statement this week, saying:
"Back 12 years ago our family went through one of the most difficult times of our lives. When Josh was a young teenager, he made some very bad mistakes, and we were shocked. We had tried to teach him right from wrong. That dark and difficult time caused us to seek God like never before. Even though we would never choose to go through something so terrible, each one of our family members drew closer to God. We pray that as people watch our lives they see that we are not a perfect family. We have challenges and struggles every day. It is one of the reasons we treasure our faith so much because God's kindness and goodness and forgiveness are extended to us — even though we are so undeserving. We hope somehow the story of our journey — the good times and the difficult times — cause you to see the kindness of God and learn that He can bring you through anything."
TLC has pulled the show from it's lineup but the question of timing still remains. Did the Duggars cover up Josh's actions to protect him from the juvenile legal system? And if so, would you do the same for your kids?