Justin Timberlake's Quotes on Fatherhood 2018
Justin Timberlake Opened Up About the Crazy and Emotional World of Fatherhood, and It's So Sweet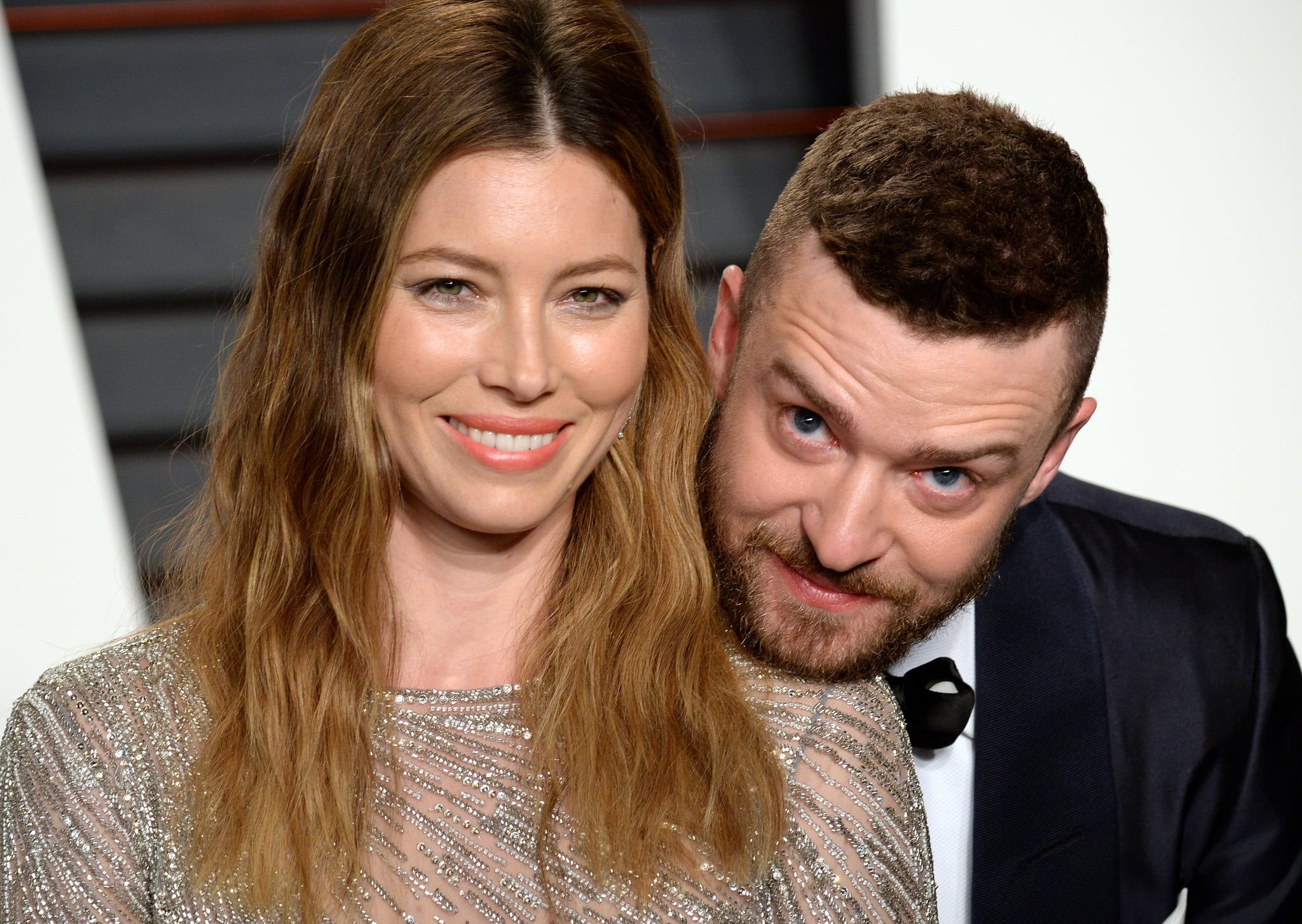 In his first book, Hindsight: & All the Things I Can't See in Front of Me, Justin Timberlake touches on everything from his decades-long music career to his marriage to Jessica Biel to his experience parenting his 3-and-a-half-year-old son, Silas Randall — and we're practically melting.
He recounted the day his life turned upside down while on his 20/20 Experience World Tour. After finishing up a show in Detroit, the singer-songwriter got an urgent message from Jessica.
"There was a text from Jess, in all capital letters. It read, 'CALL ME NOW.' I FaceTimed her back immediately," Justin wrote. "She answered with this look on her face, and I knew exactly what she was going to say. Instead, she just held up the pregnancy test, and we both started bawling. I ended the tour early so I could be at home and take care of my family."
"Until I became a father, I thought I had things to be afraid of. Now I understand that I don't have to conquer my fears."
But because both Justin and Jessica spend a lot of time in the spotlight, they had to make some tough decisions about when and how to introduce their son to their fans. Although the pair "wanted him to be just for us, just for a little while," they eventually ended up posting a photo of him on social media.
"It was important to us to choose how to share him with the world because this is a whole new era for me," Justin said. "It's no longer just about me. I have a wife, a child — a family. It's terrifying. It's invigorating. It's more meaningful than anything I've ever been a part of."
While the 37-year-old dad has been trying to enjoy the "small moments" with his family, he admits that being a dad isn't exactly easy, writing that "the real winning at parenthood is getting to wake up every morning and fail over and over again."
He added that some situations are harder than others: "My son sometimes wants his mom; he just doesn't want me. I can't give him what he needs, sometimes, and he pushes me away," Justin wrote. "I'll feel bad for a moment. I'll feel inept. Why can't I help him? Why doesn't he love me? I have to remind myself that of course he loves me. But she's his mother, and that's who he wants right now."
All in all, Justin's learned a heck of a lot about himself ever since Silas came into his life. "Until I became a father, I thought I had things to be afraid of. Now I understand that I don't have to conquer my fears," he said. "I just have to learn to live with them."
Image Source: Getty / Anthony Harvey