KFC Kicks Out 3-Year-Old For Facial Scars
Did This Girl's Scars Get Her Kicked Out of KFC?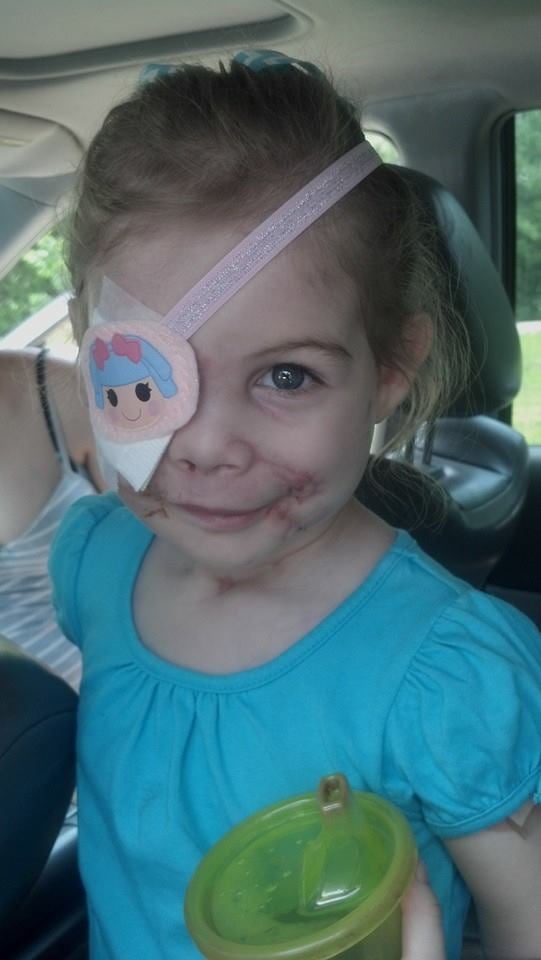 Some serious allegations have been made about Kentucky Fried Chicken, and for once they aren't related to the food. Victoria's Victories, a Facebook page following 3-year-old Victoria Wilcher's recovery from a pit bull attack, posted a photo of the tot along with the accusation that an employee at the Jackson, MS, location asked the child and her grandmother to leave because "her face scared the other diners." Thousands shared and commented on the story, including a KFC social media representative who wrote:
Please accept our sincere apologies while we try to investigate this incident. If you could help provide details of the incident at social.media@sertec.com and we will look into this immediately. We have zero tolerance for any kind of disrespectful behavior by our team members. Once we have further details, we will immediately investigate this and take action, and we wish nothing but the best for Victoria in her recovery.
Victoria was attacked by three pit bulls this past April, which left her with a broken upper and lower jaw, nose, and cheekbones. She also lost her right eye and the ability to move the right side of her face, and she must use a feeding tube to eat. After a hearing about the incident, KFC spokesman Rick Maynard released a statement saying that the company is launching a full investigation. He adds that KFC is making a $30,000 donation to assist with Victoria's medical bills. The gesture, however, won't fix the damage done to Victoria's feelings. Kelly Mullins, Victoria's grandmother, says the incident has made the 3-year-old ashamed of her appearance.
"She won't even look in the mirror anymore," Mullins tells a local news station. "When we go to a store, she doesn't even want to get out of the car."