Karl Lagerfeld Childrenswear
Your Child Can Now Hit the Playground Wearing Karl Lagerfeld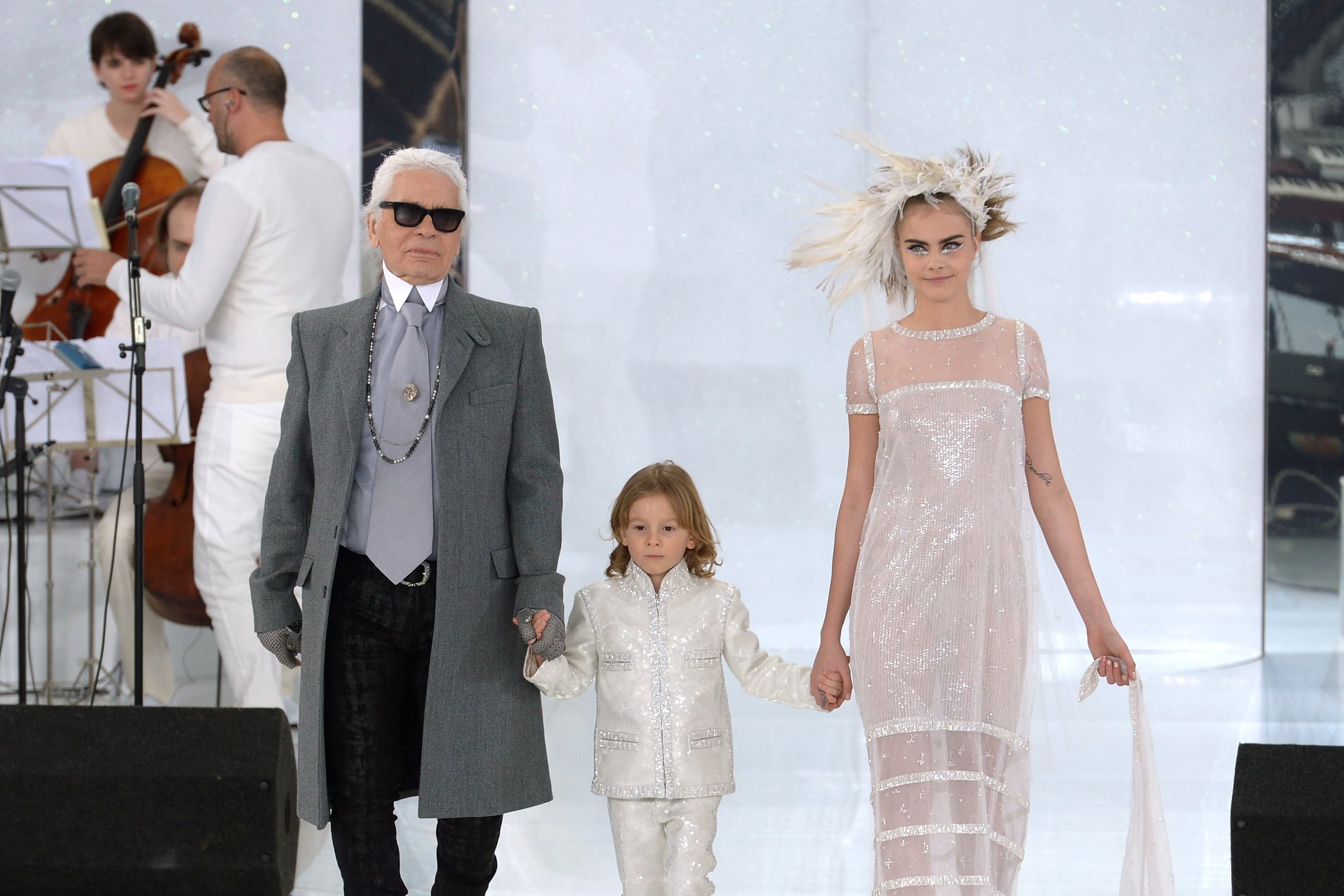 Eponymous fashion designer Karl Lagerfeld just announced that he's adding childrenswear to his repertoire beginning in Spring 2016, according to Grazia Daily. The line will include ready-to-wear apparel and accessories for newborn to 16-year-old girls and boys. (That's right, the most stylish baby in the hospital can now make a homecoming debut in Karl — just no spit-up, please).
"The Karl Lagerfeld kidswear collection presents a unique opportunity to share our cool, ironic, iconic DNA with a wider Karl Lagerfeld audience," said brand president and CEO Pier Paolo Righi.
Perhaps Lagerfeld's godson, Hudson Kroenig (shown above), appearing on the designer's Spring/Summer haute couture runway in Paris last January was a wink at things to come.