Kelly Rutherford Custody Battle
Kelly Rutherford Goes Public About Her Custody Battle — Would You?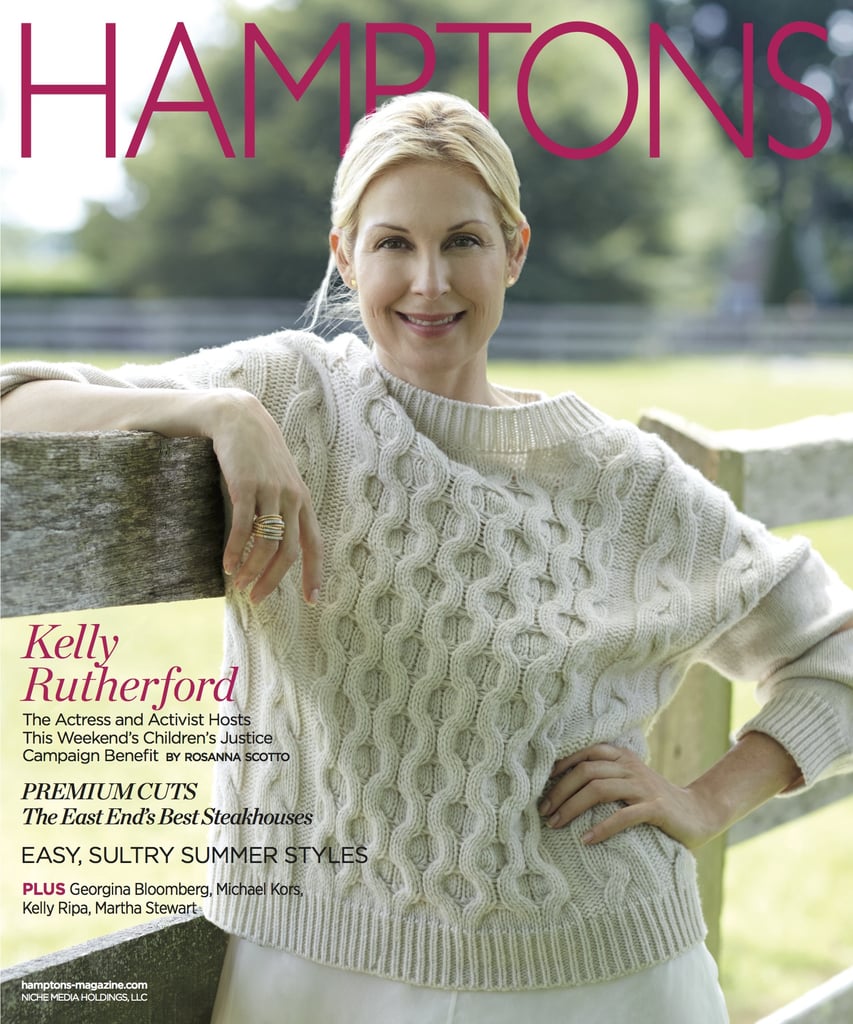 She may be known best for her role in the drama-packed Gossip Girl, but Kelly Rutherford's real-life custody saga reads like a script made for TV. The battle over 7-year-old Hermes and 5-year-old Helena has been ongoing since 2009, when Rutherford was pregnant with Helena. Suspect of now ex-husband Daniel Giersch's fidelity, she sought a divorce. The children remained with Rutherford, while their father continued to play an active role in their lives.
Then in 2012, for reasons that are still not entirely clear, German-born Giersch's American visa was revoked, and he was exiled to Europe. In a surprising court decision, Judge Theresa Beaudet of the California Supreme Court granted Giersch custody, deeming it the only outcome in which "The best interests of the children will be served because the relocation plan for France is the only plan that offers the possibility of nearly equal parenting time while Giersch can not return to the US."
Since then, Rutherford has been shuttling back and forth across the Atlantic to see her children, and a decision earlier this week out of Manhattan's Federal Court was yet another setback in her quest to keep Hermes and Helena from essentially being deported. The actress and mother opened up to Rosanna Scotto in this month's issue of Hamptons Magazine.
"I cry in the shower," Rutherford told Hamptons. "It's emotional — just them being here and me wanting to keep them here and be with them every day. I have to stay strong for them; I have to do my best to stay positive. I'm doing my best to keep my kids healthy through this, and that's what I focus on every day."
Since her ordeal began, Rutherford cofounded the Children's Justice Campaign to raise "social consciousness as to the breadth and scope of iniquities committed against innocent children by the US family court system," according to the organization's mission statement.
"To appeal a case like mine, it takes an enormous amount of time, and if there is anything even minimally wrong with the way the appeal is done, they can throw it out. Caring parents go in wanting what's best for the kids and are willing to negotiate, [but the way the system has been set up] is not in the best interest of the kids," she explained to Scotto in Hamptons. "Basically everything I make goes to traveling."
While Rutherford's case has made headlines because of her celebrity status, we know that she's not the only parent battling for what's best for her kids. If you were in her position, would you speak so openly about your legal battles, or would you do your best to keep a family matter just that?
Source: Zev Starr-Tambor for Hamptons Magazine; Front Page