Kids Make Christmas Better
6 Reasons Why the Holidays Are the Best Time of Year to Be a Parent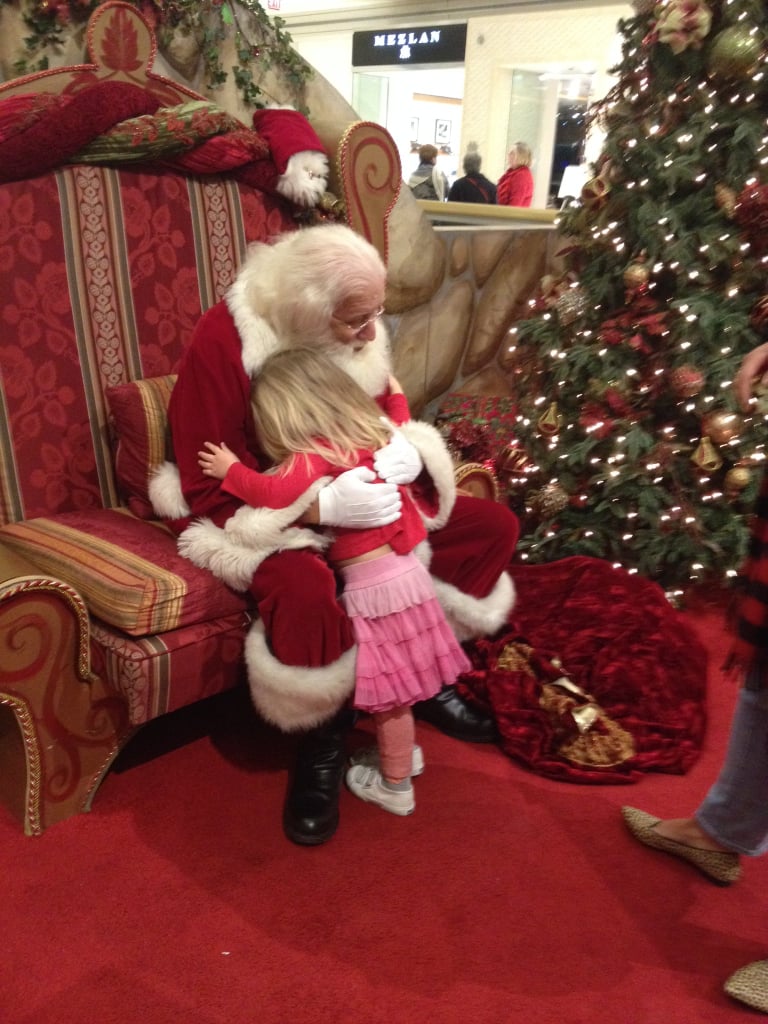 Some times of the year are better to be a parent to little kids than others. Summer has its ups (pool time = relaxation) and downs (the amount of gear it requires to take a baby and toddler to the beach). Fall brings the much-anticipated beginning of school . . . but also endless yard work that babes and toddlers make even more difficult to finish. To me, the absolute best time of year to have kids under the age of 5 is during the Christmas season. Sure, they make the tasks of decorating a tree, sending out your Christmas cards, and shopping (even online) much more difficult, but they add so much more to the season. Here are a few of the reasons I love being a parent to a preschooler the most right now!
They still believe in Santa. The bearded man in red is the star of the Christmas season, and there's such a short window when your kids are old enough to get it and young enough to actually believe. Who doesn't want to experience that magical period again through their children's eyes?
You have an excuse to watch and read Rudolph, Frosty, and more. I love Christmas movies and books and luckily so does my preschooler, so this month, we're bingeing on all the classics, and I'm not sure who's happier about it.
They inspire you to actually participate in holiday activities. So far this season we've visited Santa (if you live in the Chicago area, you know The 900 Shops's big guy is the absolute best!); gone to our suburb's annual Christmas walk, where we saw candy-cane pulling, lots of caroling, a tree lighting, and a live nativity; and walked through our local arboretum's incredible annual tree illumination. And we still have two weeks until Christmas. Before kids, the most festive thing I did in December was order a Starbucks peppermint mocha.
The giving is better than the receiving. My Christmas holidays before kids were pretty selfish. I had a long wish list, and most of it was usually filled (thanks, Mom and Dad!). Since kids, I'm more likely to ask for an hour or two to nap than anything material, and I've truly learned that giving actually is better than receiving, especially if you're giving your preschooler a trip to Disney World.
They make holiday cards so much cuter. Checking my mailbox is much more fun in December, when each day brings more cards featuring my friends and family and their cute kiddos. We're all busier and more plugged-in than ever, but I love the tradition of sharing at least one nondigital image of our children each year.
The Elf on the Shelf. Call them creepy if you must, but I'm a die-hard Elf on the Shelf devotee. Sure, remembering to move the little guy every night can be annoying, but my elf pretty much guarantees better behavior from my preschooler every single day in December, and that alone might make it my favorite month of the year.