Kristen Bell Back to School Song
Kristen Bell's "Back to School Anthem" Is So Cheesy Yet So, SO Catchy
Kristen Bell is . . . let's just say it: she's America's sweetheart. But even the most beloved star has their work cut out for them when their audience is a bunch of kids being asked to get excited about (gasp!) Summer ending.
Still, the ever-confident Kristen — whose oldest daughter Lincoln is heading to kindergarten this Fall — decided to write the "ultimate back-to-school anthem" to get everyone amped up. To be sure it hit the right note, she interviewed a "few experts on the subject" over at her local Boys & Girls Club.
What the mom of two discovered is that kids think their Summer break is 820 days long, that they'd opt to wear "skepticals" and fake braces on their first day of school ("is that even legal?"), that they hope their new teacher is "like a puppy," and that, no, none of her moves are cool.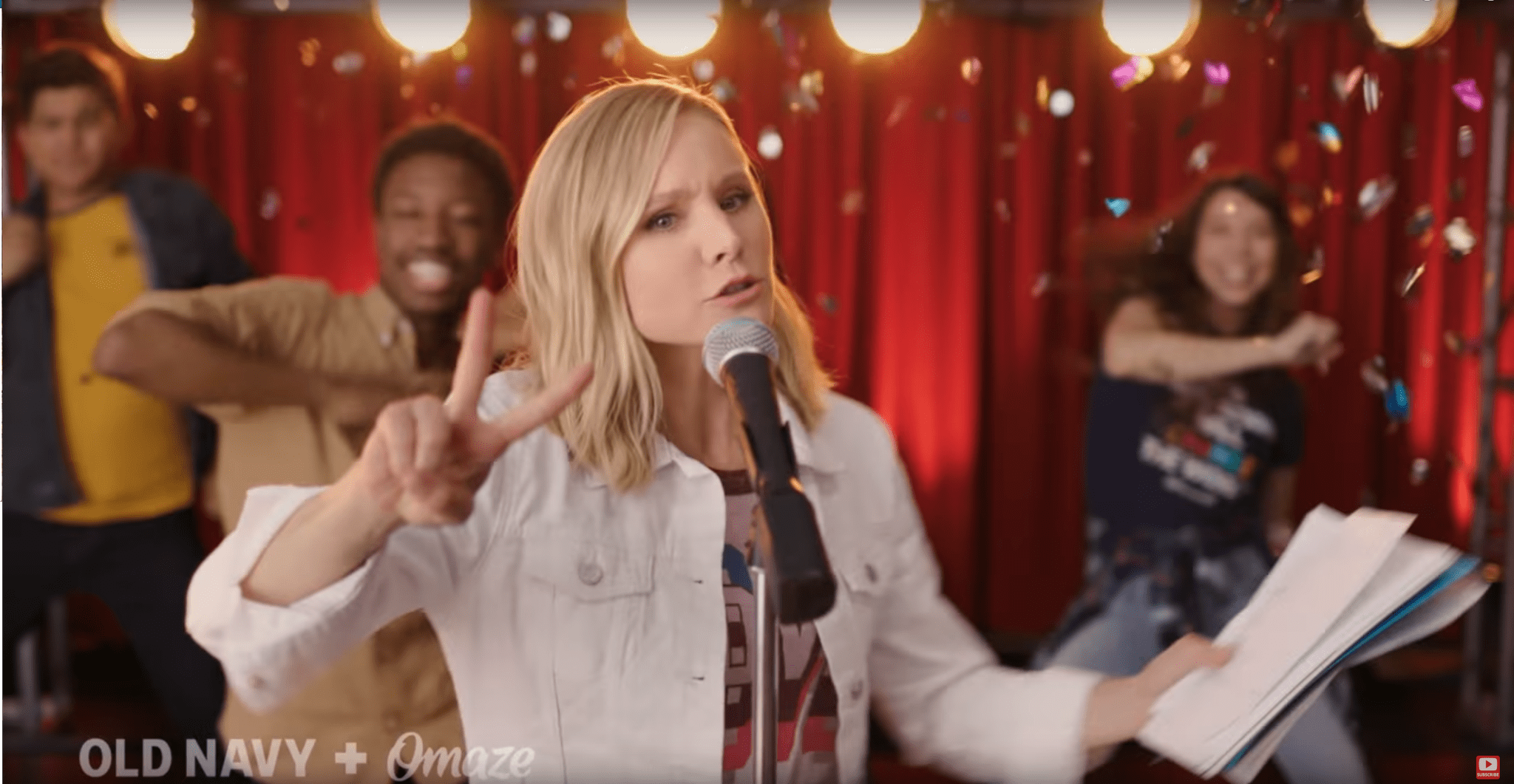 And her culminating performance, complete with backup dancers and perhaps too much glitter? Well, watch the video, and see for yourself.
OK, so her songwriting skills need some work, but the good news? She's offering one lucky winner to join her for a $1,000 back-to-school shopping spree at Old Navy and a special sing-along session. Every donation in the Omaze sweepstakes, which launches today, benefits Old Navy's work with Boys & Girls Clubs to empower today's kids to become tomorrow's leaders.