Laurie Berkner Interview
There's a Reason Everyone Loves Laurie Berkner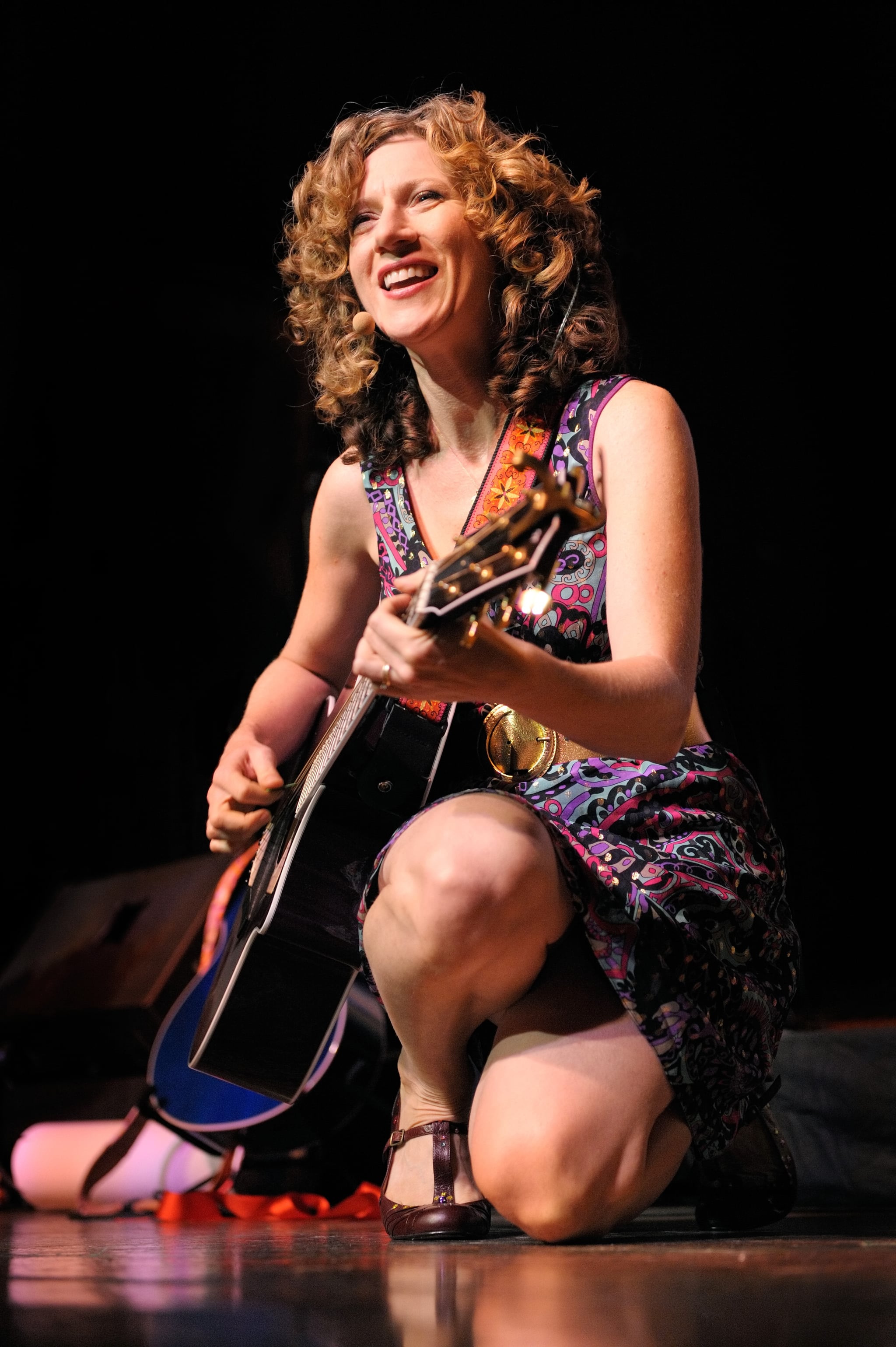 The honest truth about kiddie music? It's not all good. So when you discover an artist who's as appealing to your adult sensibilities as to kiddie ears, it's important to listen up. Laurie Berkner fits the bill and then some. The Manhattan-based musician has been churning out catchy kid- and parent-approved hits since 1997, and next month she's releasing her ninth album, The Ultimate Laurie Berkner Band Collection ($12). We caught up with Laurie to get the scoop on the new compilation, how she juggles a creative career with motherhood, and more.
POPSUGAR: Your new album is your second compilation of your greatest hits. Why did you decide to release it now?
Laurie Berkner: Well, I put out a first set three or four years ago, and it's just one of the ways that I feel that lots of people get introduced to my music. I love that, but the only thing I don't like is that they are missing all these other songs that I know have become classics for people. I felt like it had been a few years, and it might be nice to put out another compilation so that [my new listeners] could get a whole new infusion of my songs.
PS: How did you decide which songs would make the cut for the new album? [Laurie's written about 120 of them!]
LB: For the first one, I just had to decide. It really took me a lot of time. There are some songs that I do at pretty much every concert, so they all made it on, but then there was sort of that next tier that I know I get lots and lots of requests for but I don't always have time to do and I just kind of rotate. I had to choose what those other songs were going to be.
When I had the idea for this second album, I thought it was going to be easy, that it'd just be all of the songs that didn't make the first cut. But I have written more songs since that one came out that a lot of people now think of as my hits, so I have more to chose from. We looked at the sales figures, my most downloaded songs, songs that I anecdotally get the most requests for on Facebook, through emails over the years, videos that are watched the most, and then ones that I just really love.
PS: This may be kind of unfair to our readers across the country, but here in New York, I understand you are starting classes. This is the first time you are doing this?
LB: Yes! And it's not totally unfair because the idea is that they will not just be in New York. They only started two weeks ago — we are thinking of this as the pilot year — but we have had some serious inquiries from Boston, Florida, and Chicago, so we are trying to figure out if we could place people there. It's called The Music in Me. I've gotten so much feedback for so many years from people using my songs in other music programs, and I realized when I was doing my own classes (both as a preschool music teacher and in mommy-and-me programs, and even running my own groups), I was really just using my own songs and public-domain songs that I had arranged and to use and work well in a class setting. So I thought, well, there could be a whole curriculum based on that music. We've gotten a great response so far, and the classes are going well.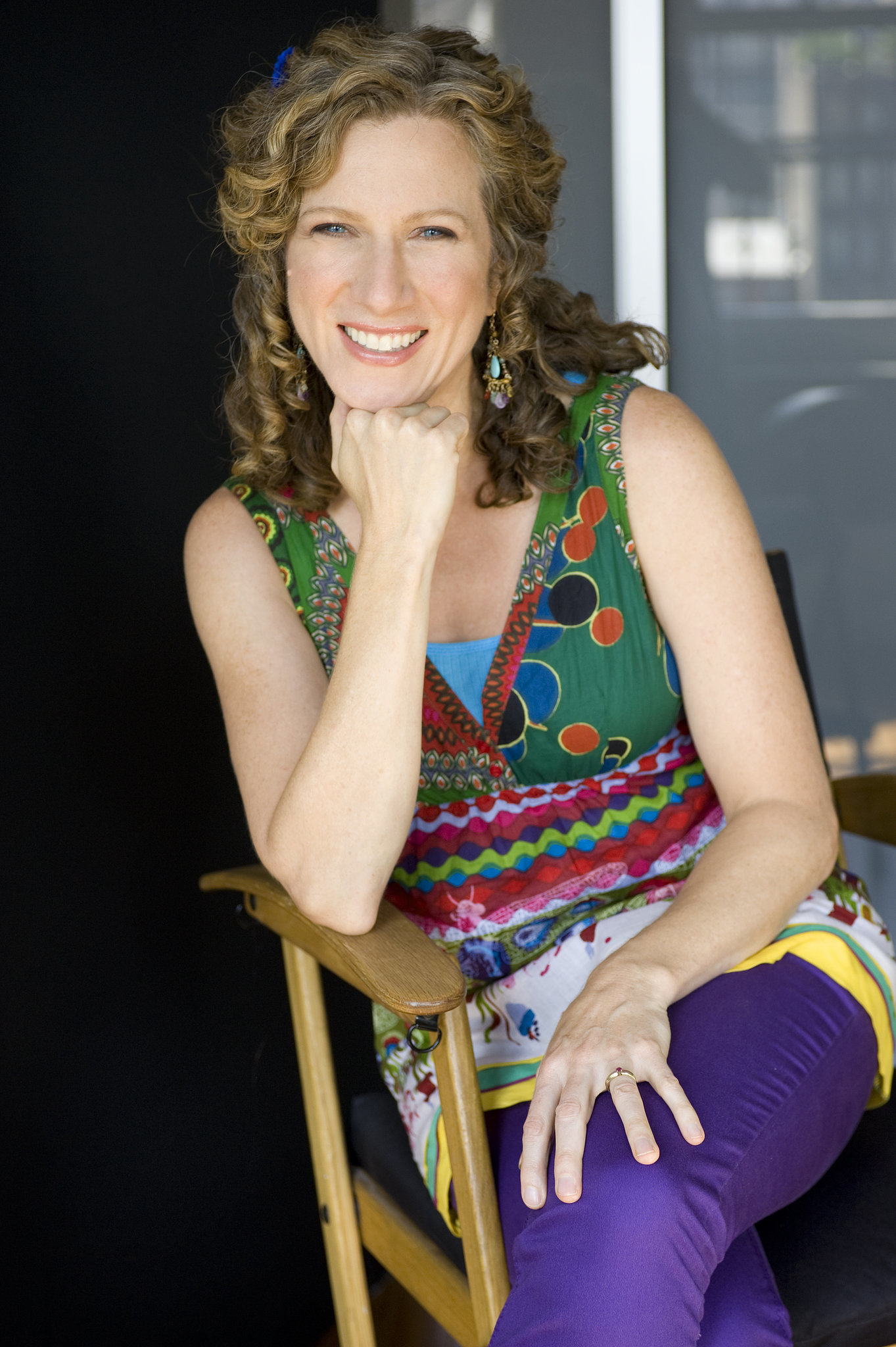 PS: Can you speak a bit to the importance of exposing children to music from an early age?
LB: Music creates this incredibly holistic experience for kids. If you are in a situation where a child is constantly exposed to music, it encourages them to express themselves, to move their bodies, and just learn simple things about rhythm and dynamics and contrasts and melody without having to talk about it. It's completely fun for them, and if they're at a class with a caregiver whom they feel loved by, they connect music to that feeling of love. It becomes something that for the rest of their lives is just a positive experience.
PS: Tell us, what inspires a lot of your songs? How do you come up with them?
LB: It's a mix. A lot of times I'm thinking, "If I were a kid, what would I like?" I connect to that in a lot of ways, some of it is from my own memories; some of it is watching kids of that age group. I used to also just go on the bus and ride around at 3 o'clock as people were coming out of school and eavesdrop.
I've literally had a kid say, "I have a song in my tummy and it wants to come out, Laurie!" Oh! Well, there's a song. So I am always sort of waiting for that kind of thing to drop into my lap. I try to make sure that whatever I'm doing, there is something in there that will universally connect with kids and maybe (hopefully!) with their parents at the same time.
It also has to be something that I can sing over and over again. I hate to date myself, but I have actually been working with this age group for more than 20 years, so some of those songs I wrote very early on — I've been singing them for a very long time!
PS: Do you get tired of them?
LB: No, I'm not, actually! And that's what is so amazing! One of the great things about music is that, of course, every single time you are doing it live, you can change it. It doesn't ever have to be exactly the same way, and as long as it's close [to the original], people are usually OK with it. Sometimes it doesn't make the listener that happy, but it makes it easier for me to keep feeling excited and alive when I am sharing music that I have written and have sung hundreds and hundreds of times. But I do really feel that it's still fun, which I am kind of amazed by.
PS: Your job is obviously not a typical 9-to-5 office job. How do you balance work with being a mom? [Laurie's daughter, Lucy, is 10.]
LB: Well, my typical answer is that I have never been that good at it. One thing that I have ended up doing is when Lucy is interested, I bring her to things that I can, which I have the luxury of because I have a family-friendly job most of the time. Otherwise, I guess I just find myself doing what I think other people do — squeezing in emails at night after she goes to bed and in the morning when she is getting ready for school.
It's been easier as she's gotten older, because she has more independence and a lot more on her plate right now. But I remember when she was a lot younger, I felt like the most important thing was spending time with her, and yet when I didn't take time to myself, I was kind of a mean crank with her, so I had to try and make sure I did things for me.
And I guess the biggest thing was asking for help — whether that meant hiring a babysitter when I felt guilty about it, asking my husband to cover things, or even being able to take a walk on my own when I really needed it. I think that probably the most important thing is remembering that you can ask for help and it is probably better for everyone in the long run.