Like a Boy Photo Series
No Balls. No Dirt. What It Really Means to Play Like a Boy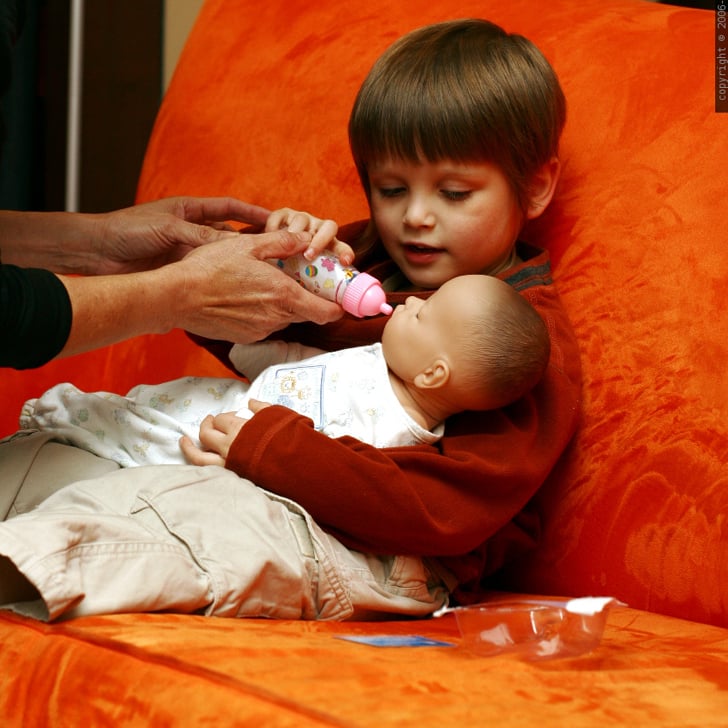 Earlier this Summer, a powerful ad asked women what it means to do certain things "like a girl." Though the initial responses were a bit insulting (worrying about hair while running, for example), the girls eventually tossed the stereotypes away and began performing as the strong people they are. But little ladies aren't the only ones breaking boundaries when it comes to playtime. On her blog Mommy Shorts, Ilana Wiles gathered photos of readers' sons playing "like a boy." But they weren't getting down and dirty or tossing around a football. Rather, they were donning pink dresses, feeding baby dolls, and vacuuming in plastic heels.
"When boys partake in so called, 'girl activities,' it shouldn't be looked upon negatively either," she writes. "It's important to praise boys for being sensitive and nurturing, just like we praise girls for being strong."
To see more #LikeaBoy photos, read the full story on Huffington Post.
Source: Flickr user sean dreilinger