Source: POPSUGAR Photography / Sarah Lipoff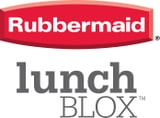 Prepping your child's lunch is like a daily adventure filled with trying to tuck in appetizing bites. That's why we partnered with Rubbermaid for this post.
Reinvent your kid's midday meal with spins on her favorite eats that also make packing bags easy. Mornings are already hectic enough, so having a few premade items in the fridge to grab and toss easily into lunch bags creates a simplified flow for getting out the door. And these recipes feature flavors you know she loves, like corndogs, pizza, and turkey sandwiches. Welcome to lunch box heaven.