Marie Kondo Tips For Throwing Out Sentimental Items
I Don't Regret Throwing Out This 1 Sentimental Thing After Reading Marie Kondo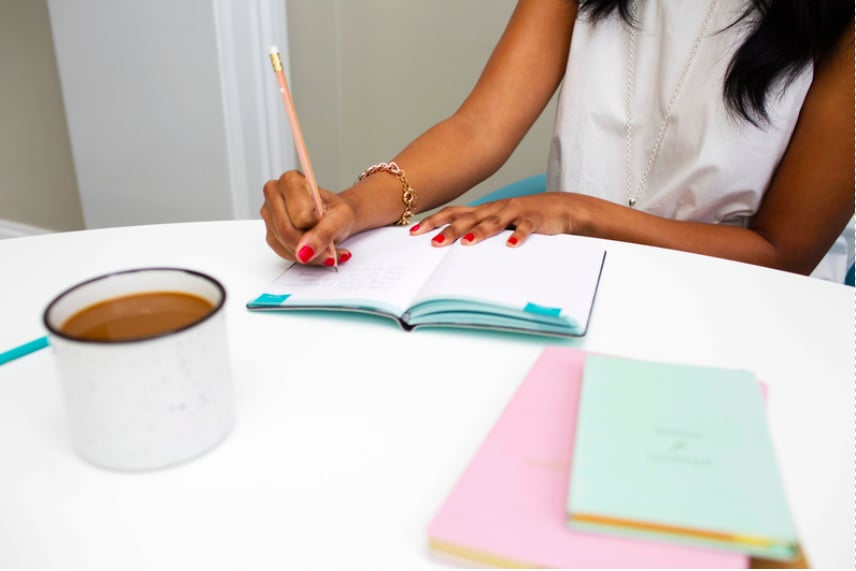 We were in the middle of our honeymoon when I finally picked up the copy of The Life-Changing Magic of Tidying Up that had been sitting in my suitcase. I'd pointed it out to my husband in the airport before we left for our flight to Croatia, and he surprised me by putting it on my seat when we boarded.
That day, though, I'd pulled out the book and brought it to the beach. Before I knew it, I was dog-earring pages. "This book is amazing," I told my husband. I was not only going to return to America a married woman, but now, thanks to Marie Kondo, an organized woman! I couldn't wait to get home and start piling, sorting, and tossing all of our unnecessary belongings.
Attacking my clothing was easy — I had so much. A robust coat collection of oversize, Scandivaian-looking men's herringbone dusters that I'd collected throughout the years from various thrift stores and referred to as "the archives," and sneakers that were pushing 15 years old. But once I got to the sentimental pieces — Marie suggests people do this category last — the fun sort of fizzled. It got a lot harder. I pushed through, though, following the book and asking myself, "Does it make sense for me to keep it, treasure it, or say thanks and get rid of it?" just like Marie suggests.
I made good progress, moving through these valued items slowly, but then I came across something that forced me to pause. Inside a large, accordion-style folder was everything I'd saved related to our wedding. It was filled to the brim with mementos: carnival specs, detailed notes from food vendors, notes on DJs, journals, magazine tearsheets, even Etsy purchase orders for our dog's wedding day handkerchief. My husband and I don't have tons of photos of and never hung onto things from early in our relationship, so this massive and heavy box of stuff felt important. I had to save it! But did I want it? Did it bring me any joy? Not really. It was an ugly box with a bunch of notebooks and loose receipts, and once I started looking through the papers individually, it kind of became an awful reminder of the "uglier" part of the wedding: the costs, the rules we had to follow about table settings and who would sit where. I lifted the large purple file folder, held it close, and whispered thank you.
I worried I'd regret this decision. That the wedding wasn't just about the photos, but all the memories attached to it, receipts and all. But it's been three years since I chucked that big bin, and I have no regrets. I never notice its absence, and I never wish I could sit down and go through old torn papers from our caterer, or wish I could look to see where I ended up sitting the cousins for dinner. The memory I hold onto lives in my mind — and in the cloud — and that brings me joy.
Image Source: POPSUGAR Photography / Sheila Gim