Minecraft Desserts
These Minecraft Rice Krispies Treats Are Perfect For Creepers and Zombies
The following is a post written by Rachel Hollis of The Chic Site. With the kids loving Minecraft more than ever today, we're sharing her fun recipe for Minecraft Rice Krispies treats.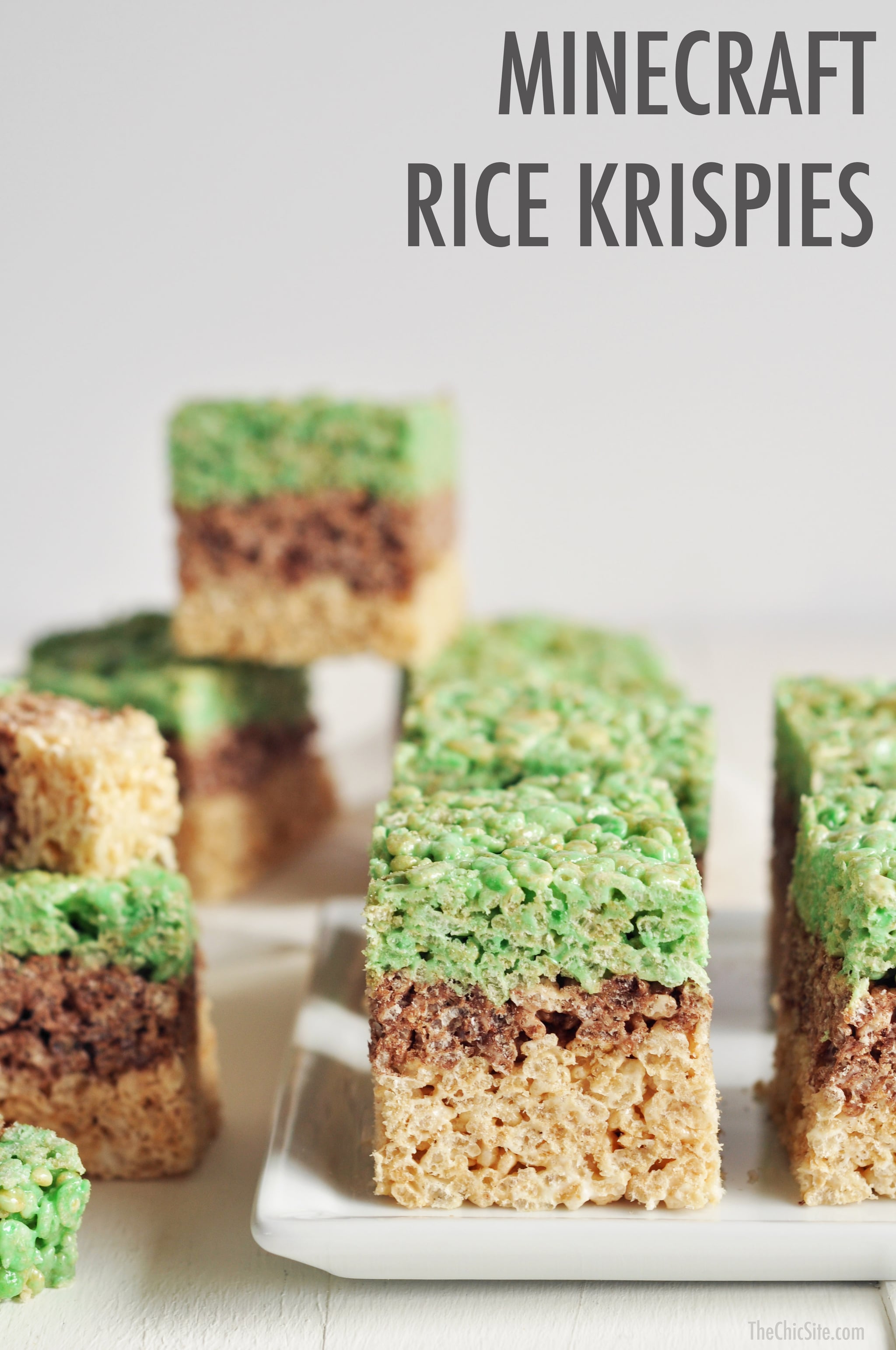 Years ago the kids and I went to a birthday party of an older boy they knew. The birthday party mom had mad-skills and she made up the coolest buffet and dessert table. I thought it was so neat and so I told her "This is so rad, what show is it from?" Every mom in twenty foot radius stopped talking and looked at me like I was crazy. "You don't know what Minecraft is?!" they asked. I shook my head nervously. "Don't worry," the moms told me. "You will soon enough."
Visit The Chic Site for the full recipe and directions.