Mom Attaches Baby to Wedding Dress
Bride-to-Be Ties Her Baby to Her Wedding Gown!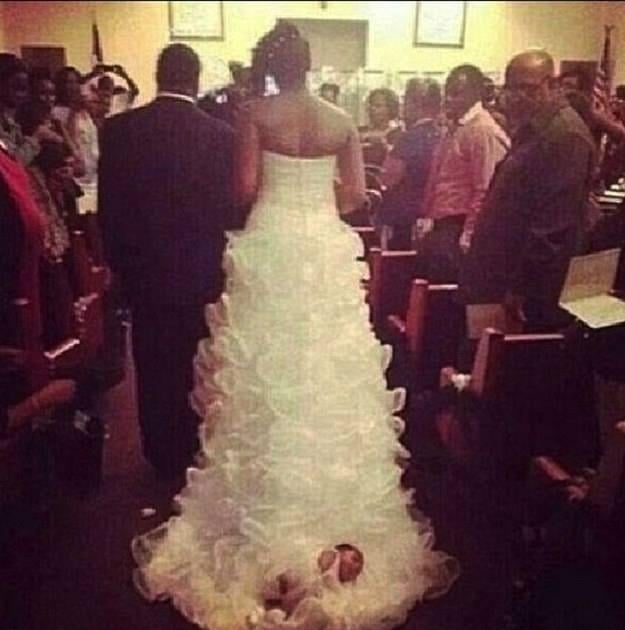 Most brides visit the jewelry store to find something new to wear on their big day, but Shona Carter-Brooks had a different accessory in mind. The Tennessee bride tied her 1-month-old daughter, Aubrey, to the train of her gown and dragged her down the aisle.
The fashion statement quickly made its way to social media, where many commented that it was, "cruel," "unsafe," and "stupid." One Twitter user was in the minority, writing that, "It is awesome that this amazing mother wanted to have her baby involved." Carter-Brooks responded to her critics on Facebook, writing that the Aubrey was, "awake and well secured on my train," and that, "everything worked out fine."
Maybe Carter-Brooks should have registered for a Baby Bjorn instead of some flatware — just saying!
Source: Twitter user 951wape