Mom With Cystic Fibrosis Poses With 65 Roses
The Reason This Mom With Cystic Fibrosis Posed With 65 Roses Will Break Your Heart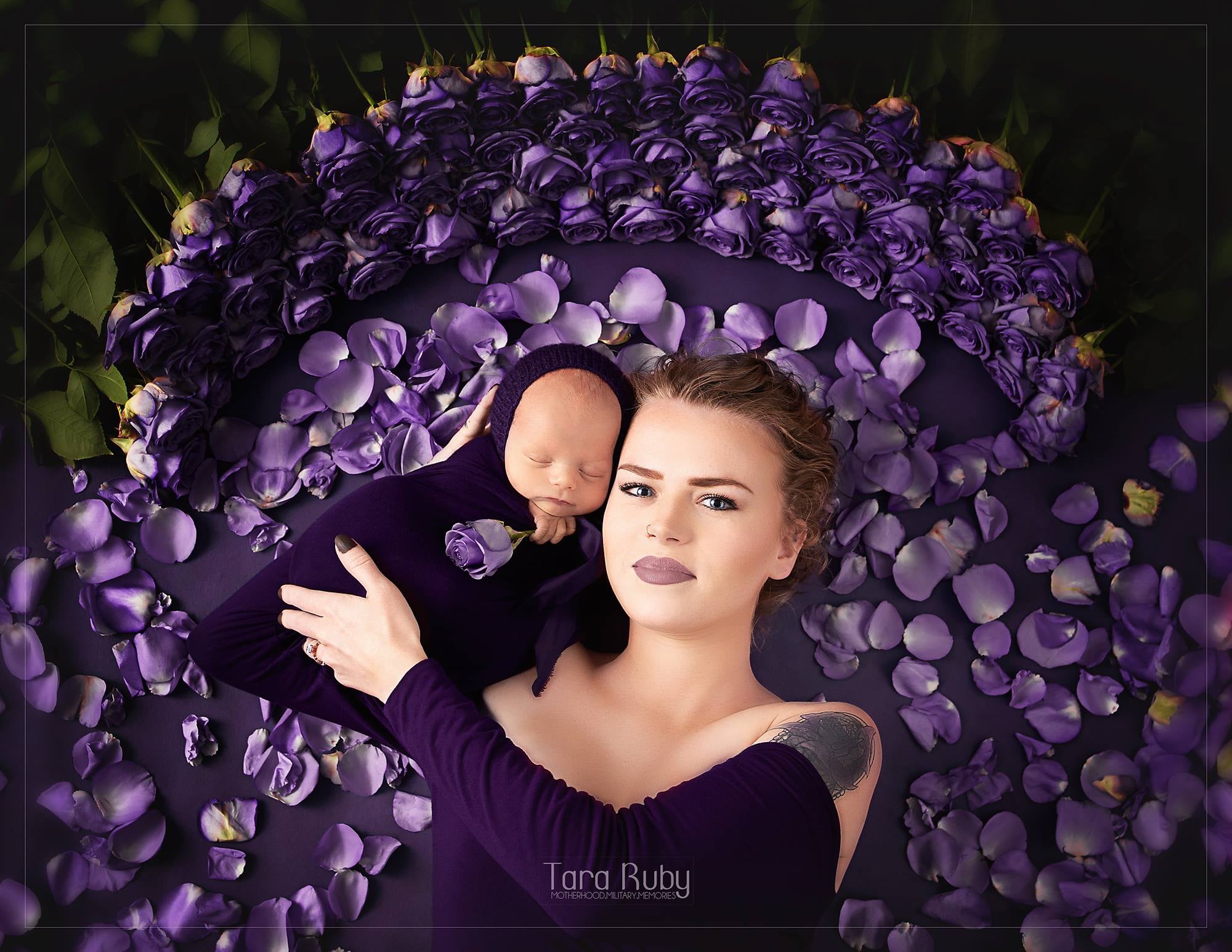 Mackenzie Bentley-Moult was told she'd never be able to have a baby. She has cystic fibrosis — a progressive genetic disease that causes persistent lung infections and limits the ability to breathe over time — and the odds were stacked against her.
"This brave, sweet, and beautiful mother was told she would never have a child because of her CF," photographer Tara Ruby told POPSUGAR. "Well, they were wrong."
Mackenzie miraculously conceived and gave birth to a baby boy, and to commemorate the achievement, she wanted to have a portrait taken.
It was then, when Mackenzie and Tara met to discuss ideas, that the photographer first learned the story of "65 Roses." Back in 1965, an observant 4-year-old heard people saying the name of his disease, and he mistakenly pronounced it "sixty-five roses." Since then, it became a slogan of sorts for those with the disease and a helpful way for young children to more easily identify it.
Mackenzie and Tara decided to bring that symbolism to life, with the new mom and baby surrounded by exactly 64 roses, all purple, which is the official color of CF. As for the 65th rose, it's in the baby's hand.
"Her little man is so beautiful, adorable, and full of life, and is healthy," Tara said.