Mom Discovers Her Adopted Kids Are Siblings
Mom Learns Her 2 Adopted Kids Are Actually Biological Siblings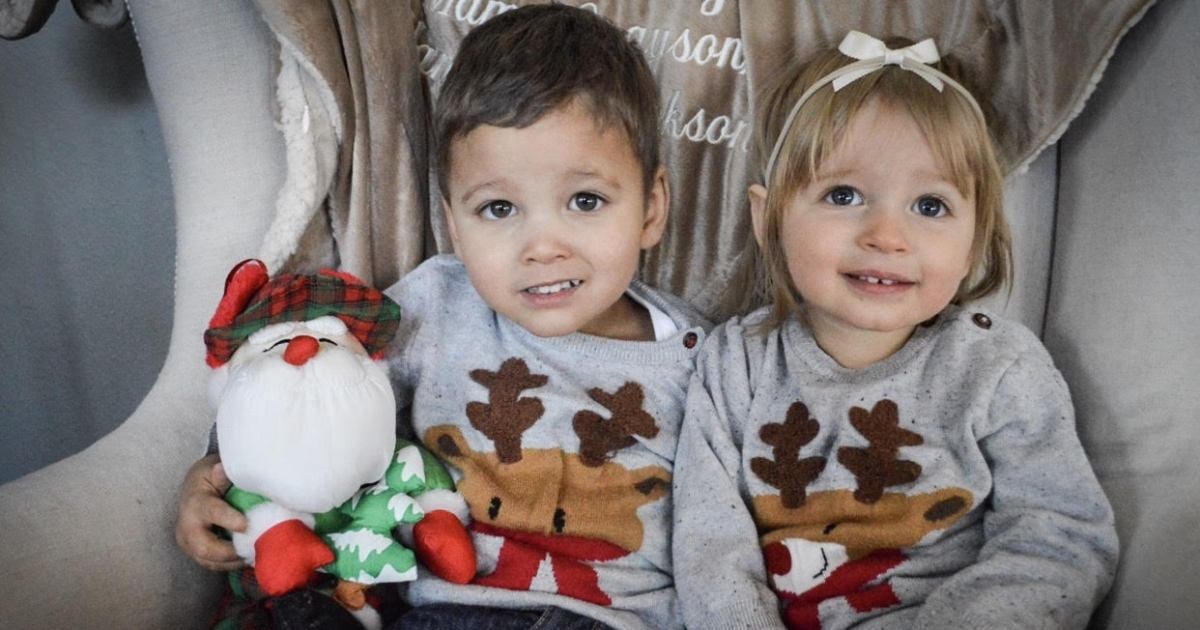 When Colorado mom Katie Page adopted son Grayson in May 2017, she had no idea that her life was going to get that much richer. A month later, she received a call that a sweet baby, Hannah, needed a foster mom. Katie took in Hannah, and after showering the two children with love, she started to notice some similarities that she just couldn't ignore.
"Everybody thought I was crazy."
While she and the adoption agency both believed the children came from different mothers — they were placed by women with different last names — she trusted her mother's instinct. Something told her that Grayson and Hannah were related. "They both have a chin dimple, and the other feature is one that only a mama would see because it's covered by their diaper!" Page shared with PEOPLE.
"Everybody thought I was crazy," she continued. "I think everyone thought it was a far stretch because I didn't have that much to go on, but my intuition was telling me there was more to the story. We kept it pretty quiet until there was more information to support the theory."
Page didn't give up and eventually learned through a DNA test that Hannah and Grayson did, in fact, have the same mother. With that news, she was able to officially adopt Hannah.
"Because they were related, she was able to stay in my home — judges rule that way," Page said. "They were meant to find each other, that's pretty clear. I think God intended that from the beginning. If they weren't related, Hannah would not have stayed with our family. She would have been placed with other relatives. It was a great thing."
Just a year apart, the siblings are closer than ever. "They are two peas in a pod," Page finished. A pod that, through Page's tenacity, only she made possible.
Image Source: Courtesy Katie Page