Mom Has Maleficent-Themed Breastfeeding Photo Shoot
1 Mom's Maleficent Photo Shoot Proves "Even Villains Will Do Anything For Their Little Ones"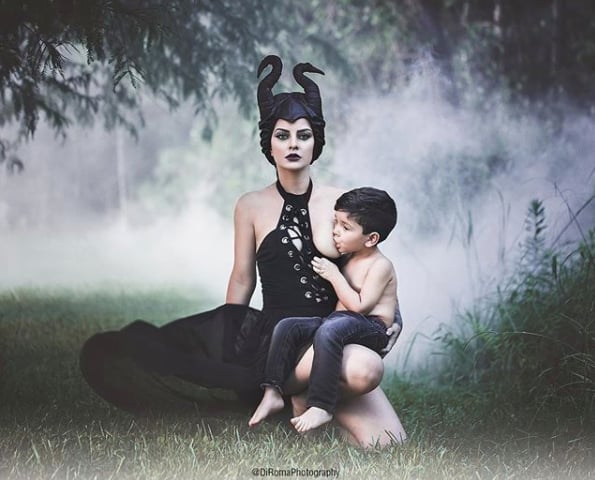 Yaky Di Roma, a photographer from Florida, put a playful twist on breastfeeding when she dressed up as Maleficent in a photo shoot with her 3-year-old son, Hans.
The photographer decided to get creative after getting some heat from her followers on Instagram. "I got many comments from my followers telling me I look like a villain, so I decided to go with it and create a self-portrait using smoke bombs," Di Roma told POPSUGAR.
So when it came time to pick a character to impersonate, she went with Sleeping Beauty's nemesis. "I wanted to dress up as Maleficent so badly because I wanted to show that even the most evil creatures would do anything for their little ones," she said. The photographer, who primarily shoots breastfeeding portraits, also wanted to "show breastfeeding as a normal thing" after some of her work got deleted from Instagram for being too racy. Talk about a twist, right?!