Mom Photoshops Late Son Into Wedding Photos
The Touching Way This Mom Honored Her Late Son at Her Wedding Will Give You Chills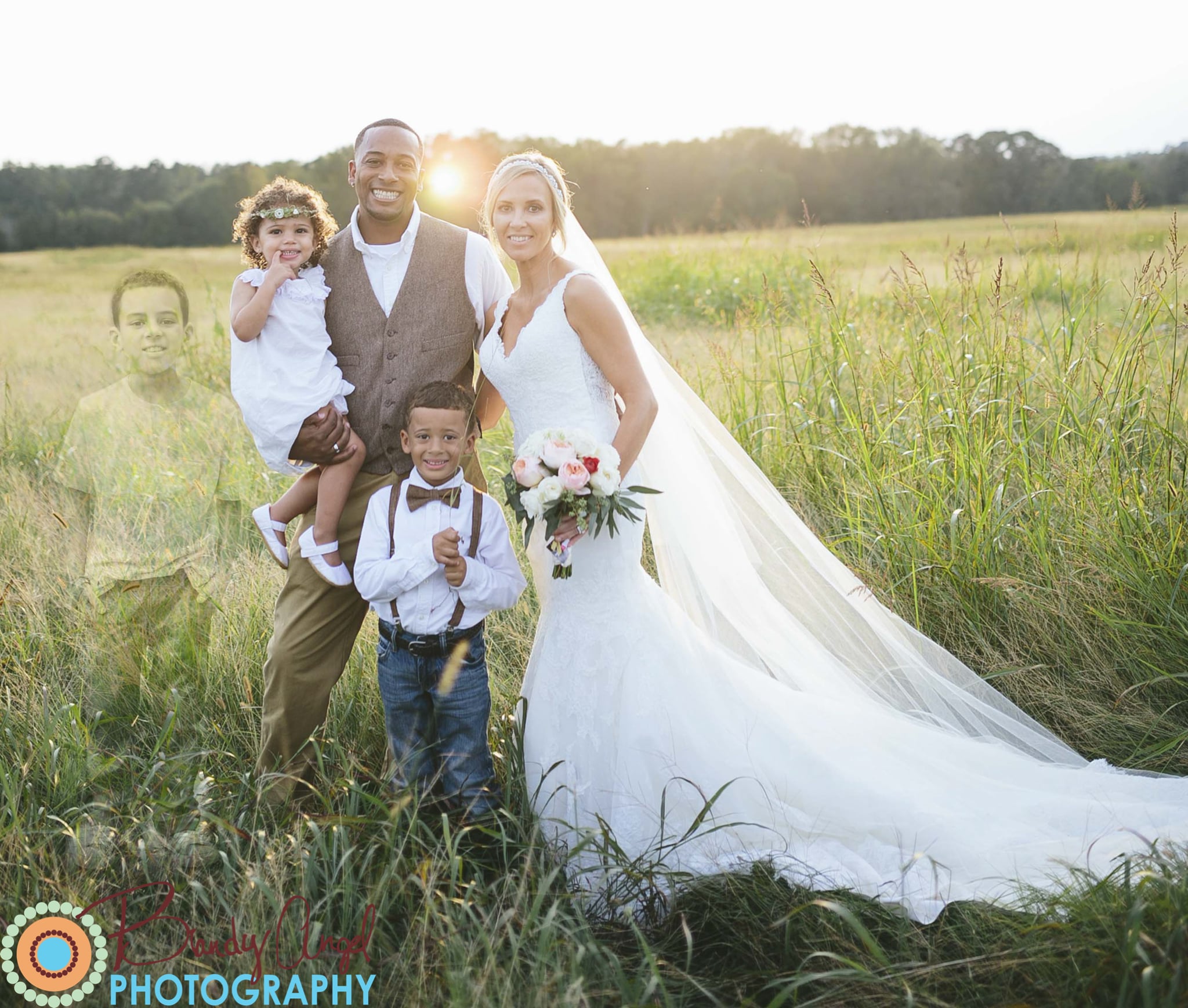 It was a bittersweet moment when Anna Bozman and Travis Thompson tied the knot in October. After putting their wedding on hold for years, the longtime couple exchanged vows in Colbert, GA, six months after Bozman's son Lake passed away from cancer.
After a long battle with leukemia, Lake died three weeks shy of his ninth birthday. Despite still mourning the loss of her son, Bozman decided to move forward with the wedding because it was something that Lake had always wanted to see. And even though Bozman was looking forward to the celebration, she struggled with the thought of taking family photos without her son. With the help of wedding photographer Brandy Angel, Bozman came up with a way to honor Lake and ease the pain of posing for family pictures without him — they photoshopped him into the portrait with his two siblings.
"Although I felt his presence that day and I was actually happy, it was almost unbearable to take family pictures without him," Bozman wrote on Facebook. "I needed this picture more than she or anyone could ever know. Although my family will never be complete here on Earth, we will be in Heaven."