Source: POPSUGAR Photography / Diggy Lloyd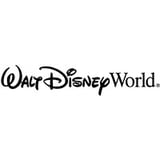 Organizing a family vacation is an exciting way to prep for fun. We joined with Walt Disney World to share these smart tips from real moms.
I love planning family vacations. There are so many elements that go into securing the best place to stay, planning activities, and then getting everything packed and ready for your journey. Getting organized can feel a bit overwhelming, but the end result is always family magic. The memories will last a lifetime in your child's adorable head, which is really all that matters. If you're heading to the place-of-all-places, Walt Disney World, we have pre-planning tips from parents who have been there, myself included, to make your trip a total success.