Mother's Letter to Her Daughter After She Died
This Mom's Letter From Beyond the Grave Will Both Break Your Heart and Give You Hope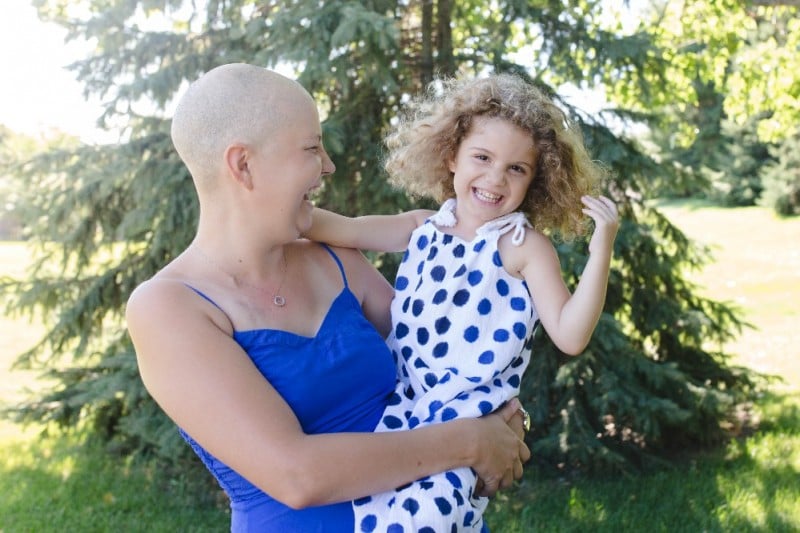 "I have some good news and some bad news. The bad news is, apparently, I'm dead. Good news, if you're reading this, is that you are most definitely not (unless they have wifi in the afterlife)."
Heather McManamy's letter (delivered from beyond the grave) to her daughter, husband, and friends begins in a morbid way, but you can't help but chuckle at it. Even if you didn't know this woman, the humor and positivity she possessed when she was alive is glaring. In a post to Facebook through her husband, Jeff, Heather reached out to her friends and family to let them know that even though she has passed away, there's no need to be sad.
The lengthy note starts off with Heather wanting to protect her 4-year-old daughter, Brianna.
Please, please, please do not tell Brianna that I am in heaven. In her mind, that means that I chose to be somewhere else and left her. In reality, I did everything I could to be here with her, as there is nowhere, NOWHERE, I would rather be than with her and Jeff. Please don't confuse her and let her think for one second that is not true. Because, I am not in heaven. I'm here.
After that, she speaks of Jeff: "Through all my cancer crap, he never wavered when so many people would want to run. Even on the worst days you could imagine, we found a way to laugh together. I love him more than life itself and I truly believe that a love like that is so special it will live forever."
She addresses her friends last — asking them to celebrate life with a "kick-ass dance party" — but in the end, these personal words to her loved ones seem to somehow address the entire world: "Please do me a favor and take a few minutes each day to acknowledge the fragile adventure that is this crazy life. Don't ever forget: every day matters."
Read Heather's inspiring and heartfelt letter in full below.