Mrs. Fields Unicorn Cookie Cake
Mrs. Fields Has Outdone Herself — Get Your Hands on This Unicorn Rainbow-Colored Cookie Cake NOW
As POPSUGAR editors, we independently select and write about stuff we love and think you'll like too. POPSUGAR has affiliate and advertising partnerships so we get revenue from sharing this content and from your purchase.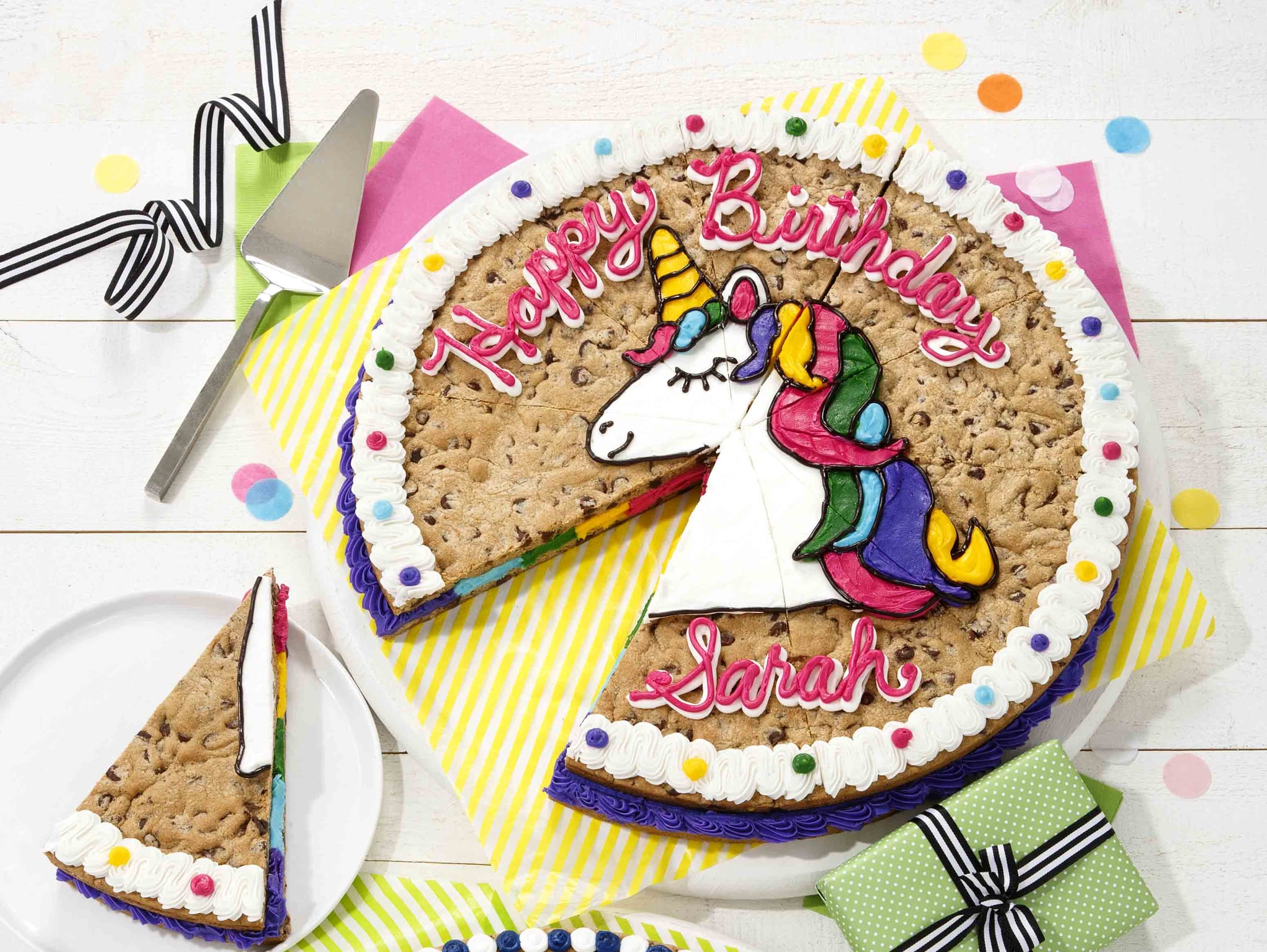 If your attempts at wowing the kids with birthday cookies and cakes have fallen flat this year, Mrs. Fields is here to change all that. Just launched this week, you can now impress the family with a whimsical Unicorn Cookie Cake that's — wait for it — rainbow-colored inside. It's made with real butter, whole eggs, and vanilla, so you can count on it being soft and chewy! Plus, you can get it as a single-layer or double-layer cookie cake, but to be honest, we can't think of a reason why you wouldn't just opt for the double-decker. Customize it as you wish, and if you have any left over, go ahead and send it to our office! Please and thank you.
You'll need to place your order over the phone or in-store for now!
Image Source: Mrs Fields