New NICU Teck Acute Care Centre For Moms and Babies
Finally — This NICU Allows Moms to Sleep Beside Their Newborn Babies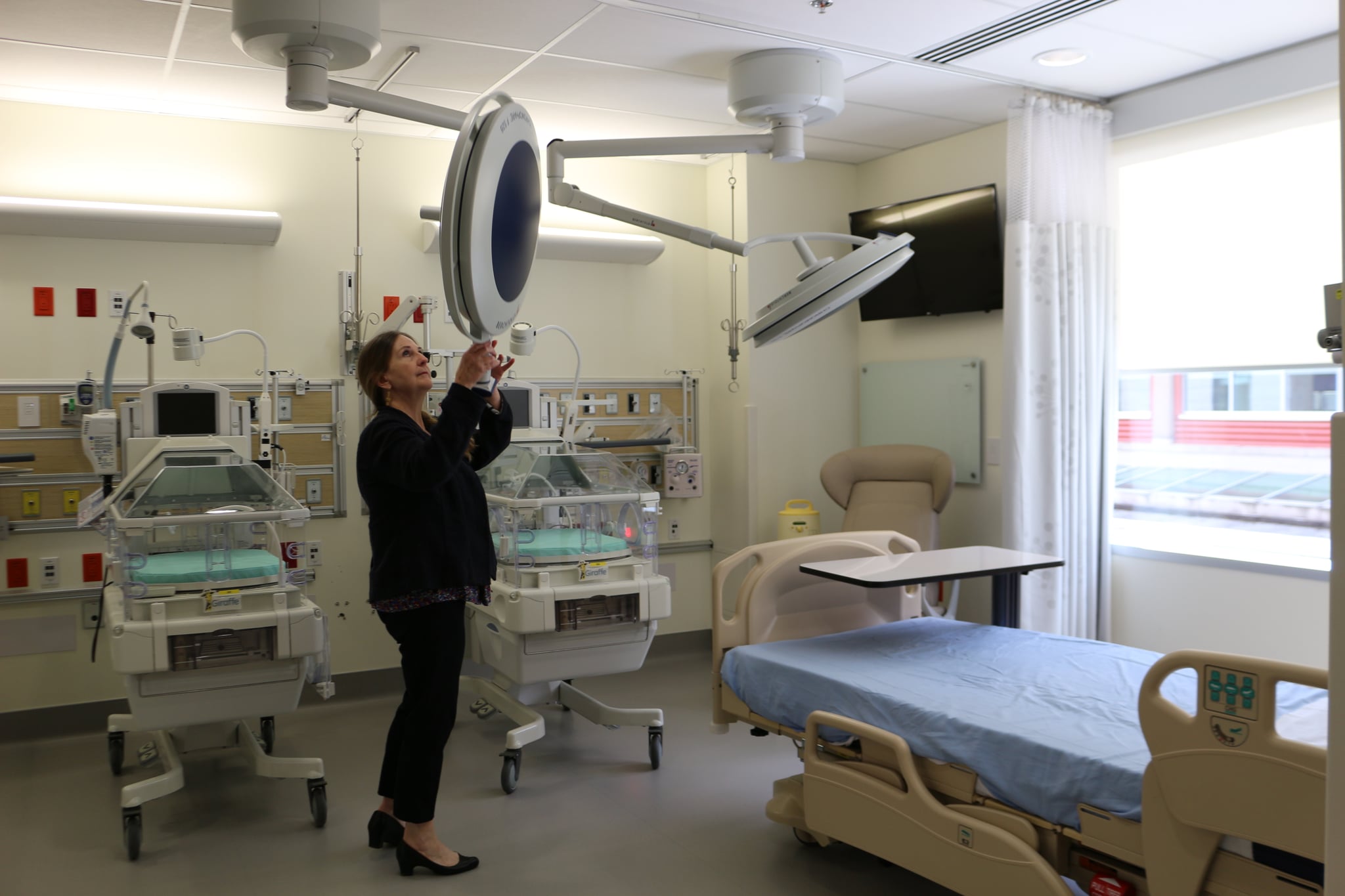 In Vancouver, a new neonatal intensive care unit is making it possible for moms to sleep in the same room as their newborn babies. The Teck Acute Care Centre just introduced the new program, which will give moms the opportunity to fully bond with their babies as they're being cared for at the same time, Babble reports.
The groundbreaking NICU offers 70 private rooms that are fully equipped to provide care for ill or premature babies. The rooms also have additional accoutrements meant to make families feel comfortable and at home. There's a refrigerator, beds fit for two people, storage units, and a TV with high-tech pillow speakers. The rooms and dual-care program are available to low-risk mothers and newborns in need of level-two neonatal care.
"In conventional models, mother and babies needing NICU care are separated soon after birth," said Julie de Salaberry, the director of maternal newborn programs. "There is substantive literature that reports the single most stressful event for mothers with babies in the NICU is separation, regardless of the severity of illness."
The unit is slated to open to patients on Oct. 29. Salaberry and her colleagues hope it can start a larger trend among neonatal units across North America.