Osprey Child Backpack Carrier Recall
Recall Alert! Check Your Family's Baby Carrier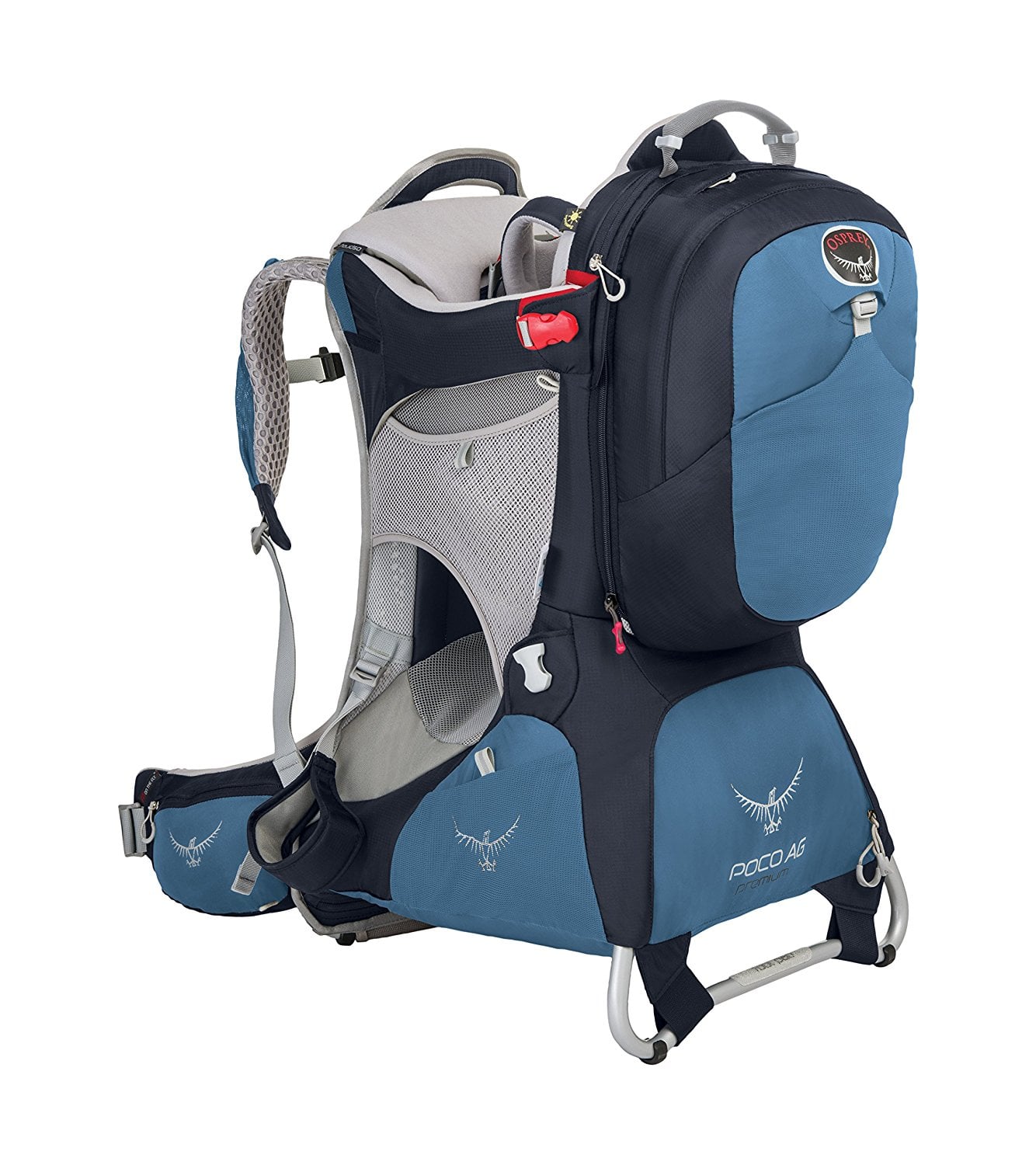 Osprey is voluntarily recalling all models of its Poco, Poco Plus, and Poco Premium child backpack carriers manufactured between January 2012 and December 2014 due to a potential fall hazard. The carriers, which were available in Romper Red, Koala Grey, and Bouncing Blue, feature a metal frame and a gray padded child's seat inside with leg holes.
"Osprey has received four reports of children falling through the carrier leg openings, resulting in one report of a skull fracture and one report of scratches to the head," reads the Consumer Product Safety Commission's website. "Consumers should immediately stop using the recalled carriers and contact Osprey for a free Seat Pad Insert for use along with the existing safety straps to secure the child in the carrier."
To see if your carrier is affected by the recall, consult the label sewn into the inside of the large lower zippered compartment on the back of the carrier, which will contain a production date code. The recalled codes are as follows:
S12SBPR1
S12SBPR1B
S12SBPR2
S12SBPR3
S12SBPR4
F12SBPR1
F12SBPR2
S13SBIPO
S13SBPR1
S13SBPR2
S13SBPR3
S13SBPR4
F13SBPR1
F13SBPR2
F13SBPR3
S14SBPR1
S14SBPR2
S14SBPR3
S14SBPR4
S14SBPR5
Consumers with recalled carriers or questions can call Osprey customer service at 1-866-951-5197 from 8 a.m. to 5 p.m. MT Monday through Friday, or email pocoseatpad@ospreypacks.com.