Paramedic Rescues Doctor Who Saved His Life as a Baby
Paramedic Rescues Doctor Who Saved His Life as an Infant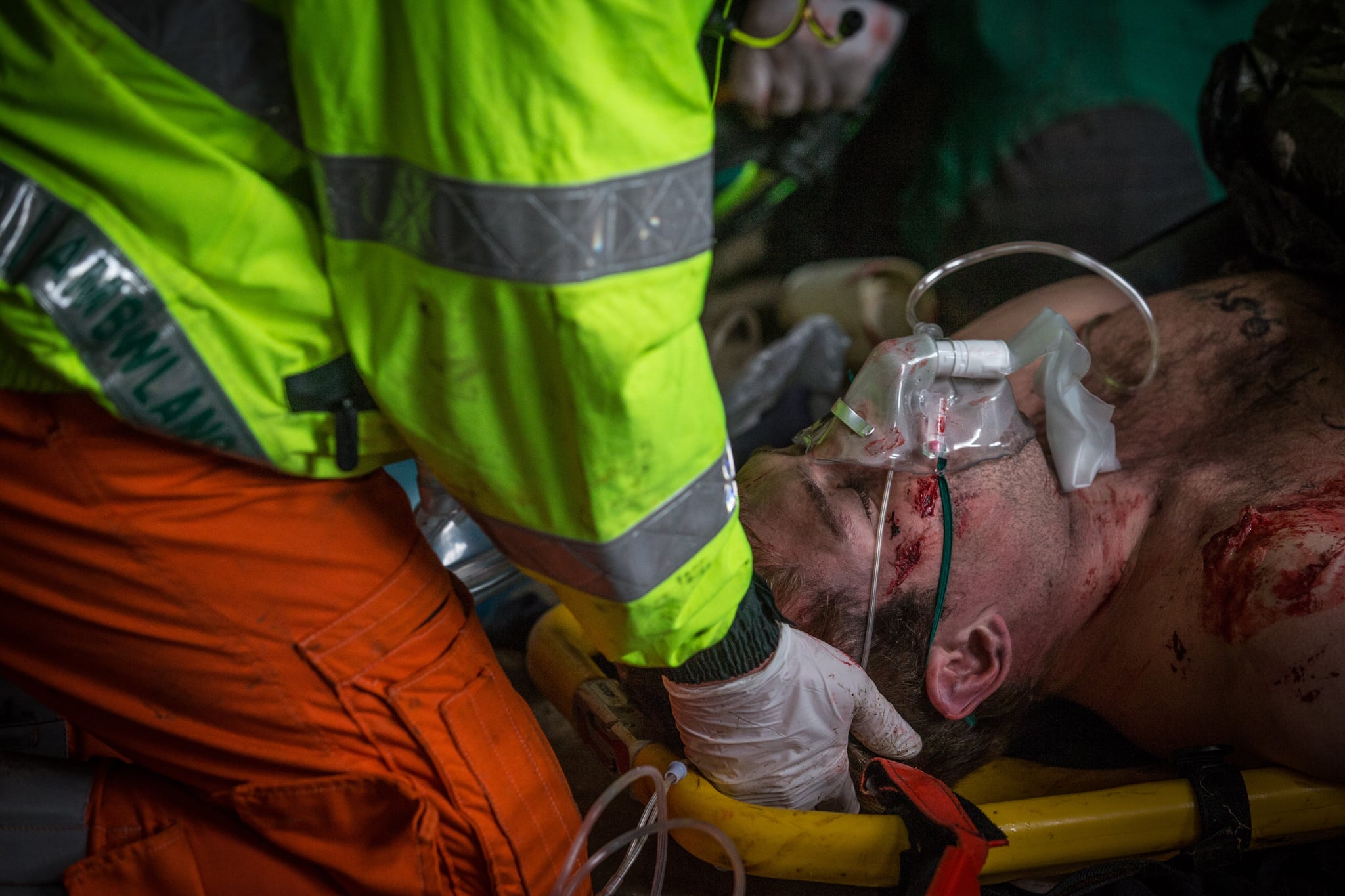 Talk about good karma! A doctor who helped save the life of a premature baby was rescued by him 30 years later.
In 2011, when Dr. Michael Shannon was pinned inside a burning car after a horrific auto accident, young Orange County Fire Authority paramedic Chris Trokey helped to free him. In critical condition, Shannon was taken to a nearby California hospital, where he spent the next 45 days recovering from serious internal injuries, including the amputation of two toes.
It wasn't until Trokey paid the doctor a visit at the hospital that he made any connection. "I didn't know about it until I went to the hospital and started talking about it . . . Dr. Shannon," he recalled. "And I was like, 'Oh my gosh, Dr. Shannon?' That's when I found out."
And what Trokey — who weighed just 3.2 pounds at birth and was initially given a 50 percent chance of survival — discovered was that Shannon was his pediatrician and stayed with the infant around the clock until his health improved.
"It's amazing to watch them all grow up, but to have one come back in your life, on a day you really need it, that's really incredible," Shannon said.
Their unbelievable reunion doesn't end there. Four years after that fateful rescue, they are still connected. Said Trokey, "Now he's my son's pediatrician."
No pressure or anything, but that little boy has big shoes to fill!