Photo of Boy Crying When His Mom Walks Down the Aisle
Wedding Photographer on Prioritizing a Photo of the Bride's Son Over Her: "This Was THE Moment"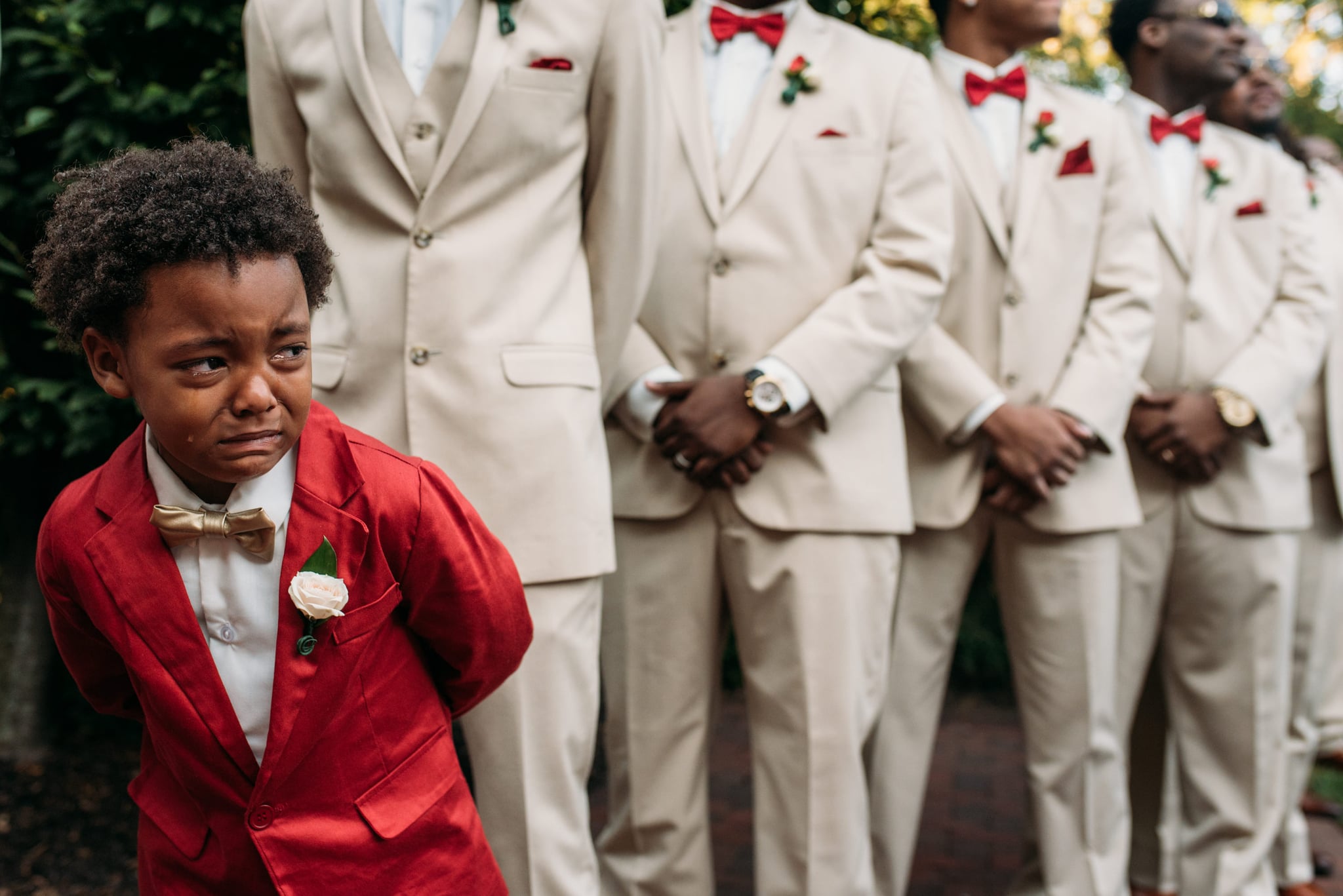 There aren't many wedding photos quite as emotional as a photo of a groom who's just seen his bride appear at the top of the aisle on their wedding day, but that was my opinion before seeing this powerful image of a 6-year-old boy watching his mom come down the aisle toward her groom, his dad. Paul Woo brought me to absolute tears with this snap of Bryson Suber from Columbus, OH, who's pictured crying in a bright red suit in front of the line of groomsmen, arms behind his back and leaning forward to get the best possible look at his mama, Tearra.
"Bryson was the son of the bride. As everyone stood up and waited for the bride to come down the aisle, he started expressing so much emotion," Paul told POPSUGAR. "I was solo shooting this wedding, and this moment was difficult because I was secretly bawling behind the camera and had to prioritize this moment over the bride coming down the aisle."
And for anyone who may be concerned that he didn't get a photo of the bride as a result, don't worry, Paul's a pro. "Yes, I got both photos," he said, "but I knew this moment was THE moment."
Image Source: Paul Woo