Popular Girl Names in America
The Most Popular Girls' Names Across the US Since 1960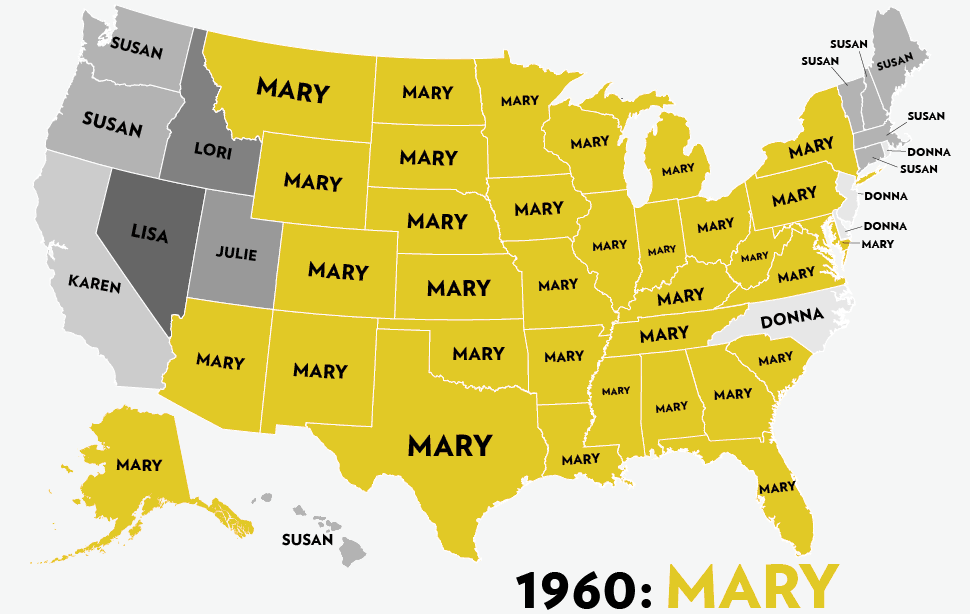 Were you one of many Marys (or Jessicas or Ashleys) in your graduating class? Then your parents probably fell victim to the baby name boom.
Jezebel created a state-by-state guide to popular girls' names in the United States from 1960 till 2012. Based on the maps, after a name becomes popular in a few states (usually those in the West Coast), it then make its way across the country, explaining why it takes a few years for a name to become popular in all 50 states (with the exception of Emma in 2008).
Take a look at the girls' names that have dominated US maternity wards for the last 52 years.
1960-1961: Mary
1962-1969: Lisa
1970-1984: Jennifer
1985-1990: Jessica
1991-1992: Ashley
1993-1995: Jessica
1996-2007: Emily
2008: Emma
2009-2010: Isabella
2011-2012: Sophia
What do you think will be the most common name for girls in 2014?