Professor Holds Baby While Teaching Class
The Touching Story Behind This Photo of a Professor Holding a Baby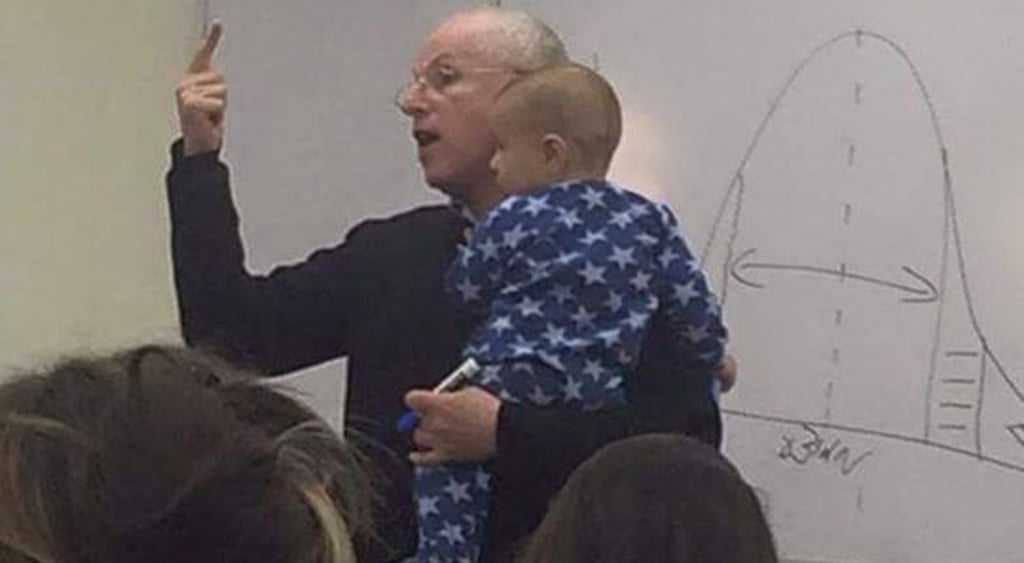 When a woman couldn't find a babysitter to care for her toddler while she attended class, she had to bring him with her. And when the baby started fussing, it was the professor who came to the rescue! In one of the sweetest photos you'll see all week, a professor holds his student's baby so that she wouldn't have to miss the lesson. The image, which has since gone viral, reads:
"So one of the students came with her kid, because she didn't have a babysitter. the kid starts to cry in the middle of the class, so his mom, all embarrassed gets up to leave, and the professor took the kid from her, calmed him and continued teaching."
According to Entertainment Wise, the photo was reportedly taken in a small school in Jerusalem. This professor definitely wins a teacher of the year award!